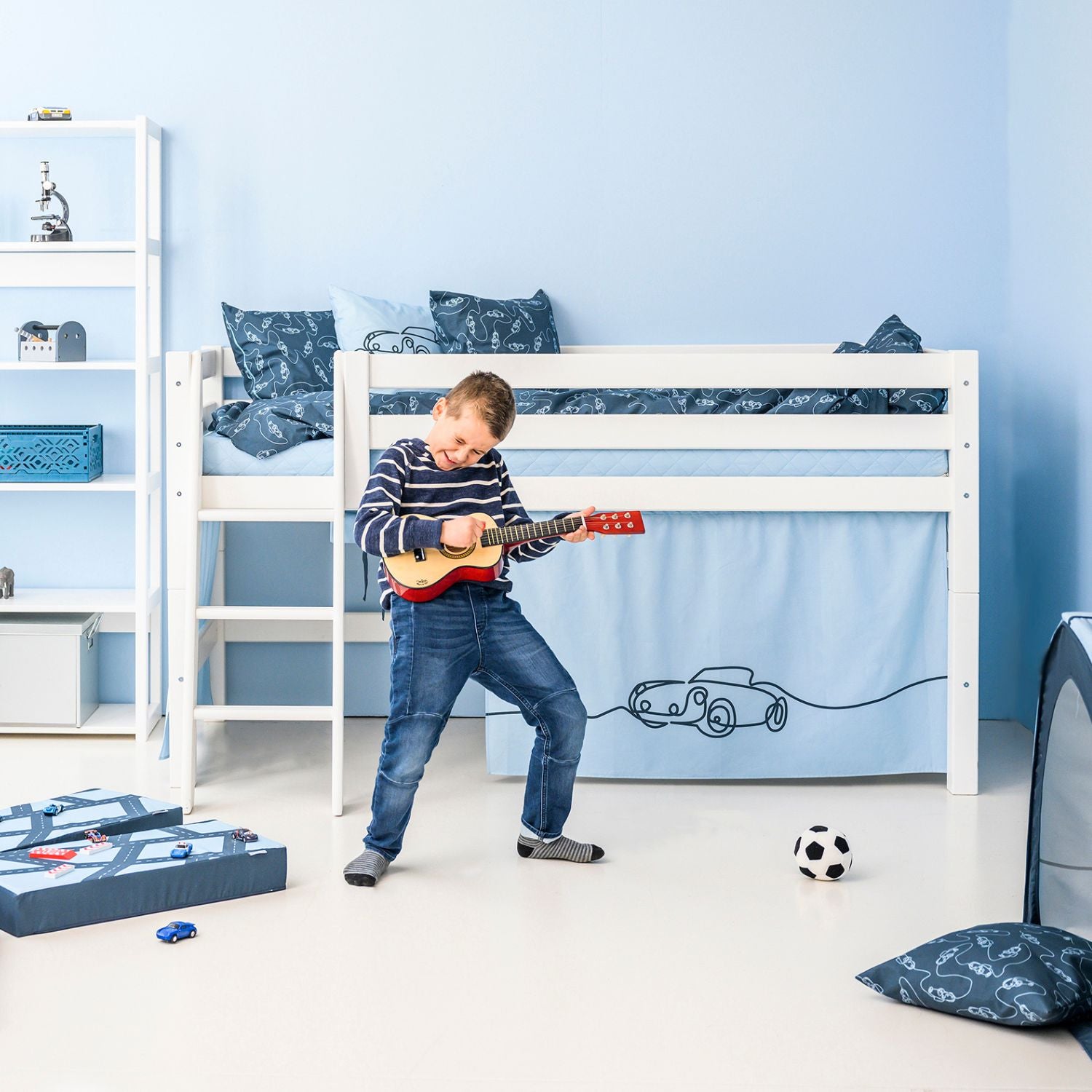 The fast universe
Full speed ahead, and only hold back if it's red! Drive wild and dangerously on the racetrack and create new cool roads. A true race driver drives with life and soul, is concentrated and only sees the road ahead. Yes, it can actually be quite difficult to stop. All vehicles are cool, but the car is just a little cooler - smart, elegant and fast.
The textile series offers endless possibilities for speed and racing. It is simple, tone-on-tone blue and
focuses on the blue color in several shades. Check out the beautiful graphic pattern and enjoy the one line drawing.
"It is very trendy with simple graphic patterns. That's why it's so simple and it's
like the colors that are important" - Susanne Nielsen from the design team.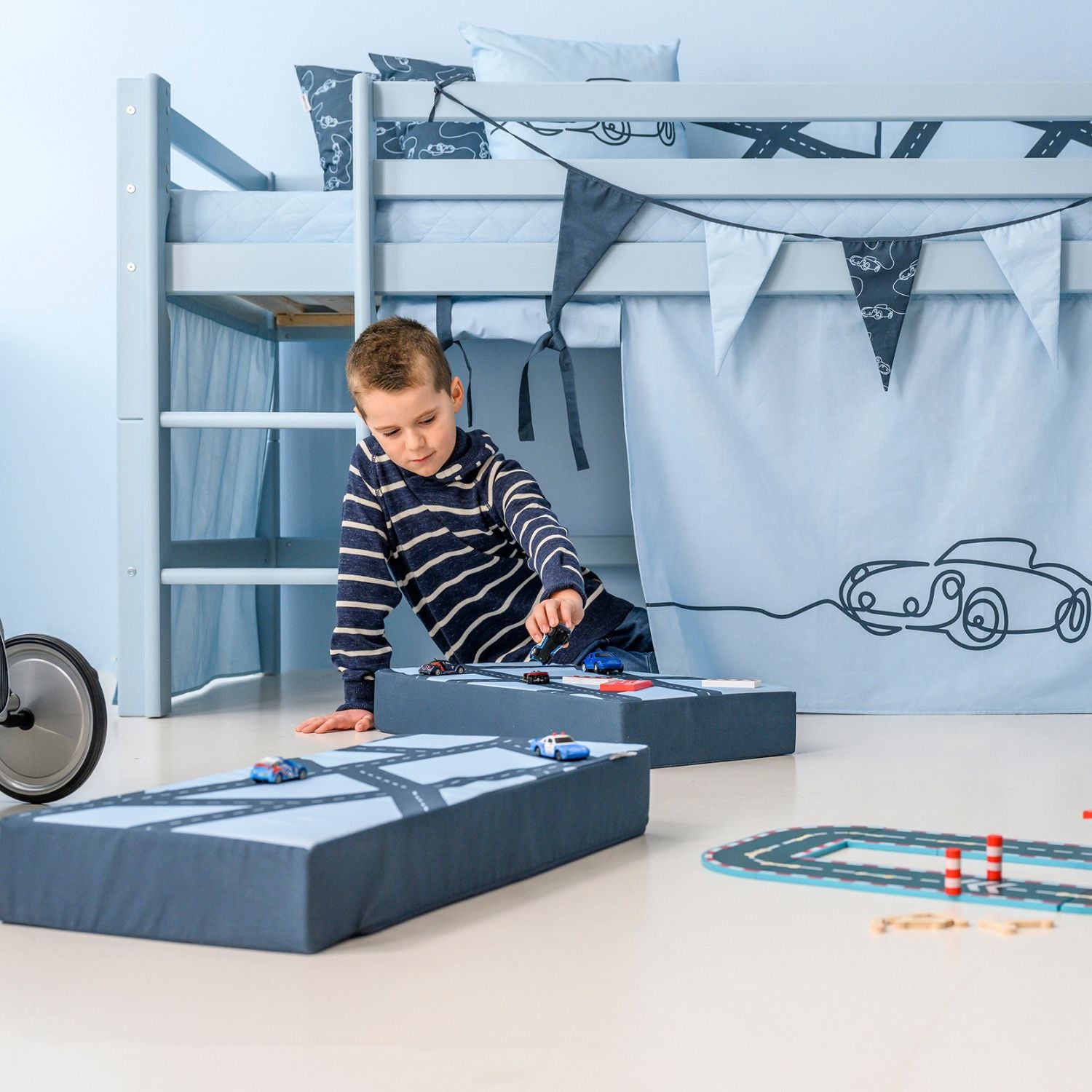 The creation of Cars and the thoughts behind it
The two series, Cars and Princess, actually belong together. Originally, it was intended to be just one theme, but then it was divided into two, so there was something for both girls and boys.
"The concept, theme, and trend is this "less is more" graphic expression. Simple graphic patterns are very trendy, which is why we chose this one-line-drawing, which is very modern."
"The simple pattern really makes the colors stand out in this tone-on-tone trend, where the same color is used in different shades."
Susanne Nielsen
The Cars theme varies between blue colors and is tied together in this one-line-drawing pattern of a car, which is seen throughout the theme. On the other hand, the Princess theme, which varies between light red colors, is tied together by the one-line-drawing pattern of a crown, which also repeats throughout the theme.