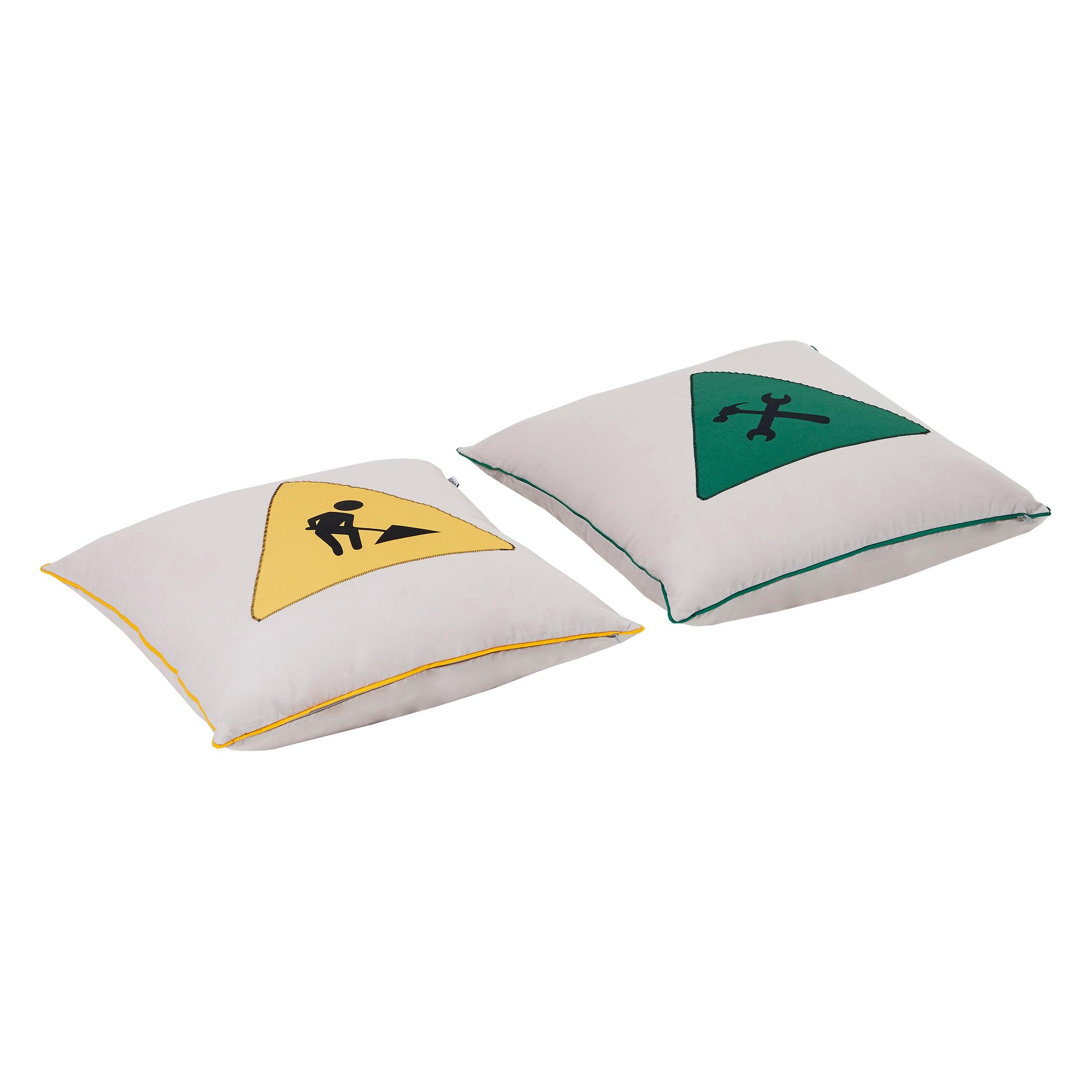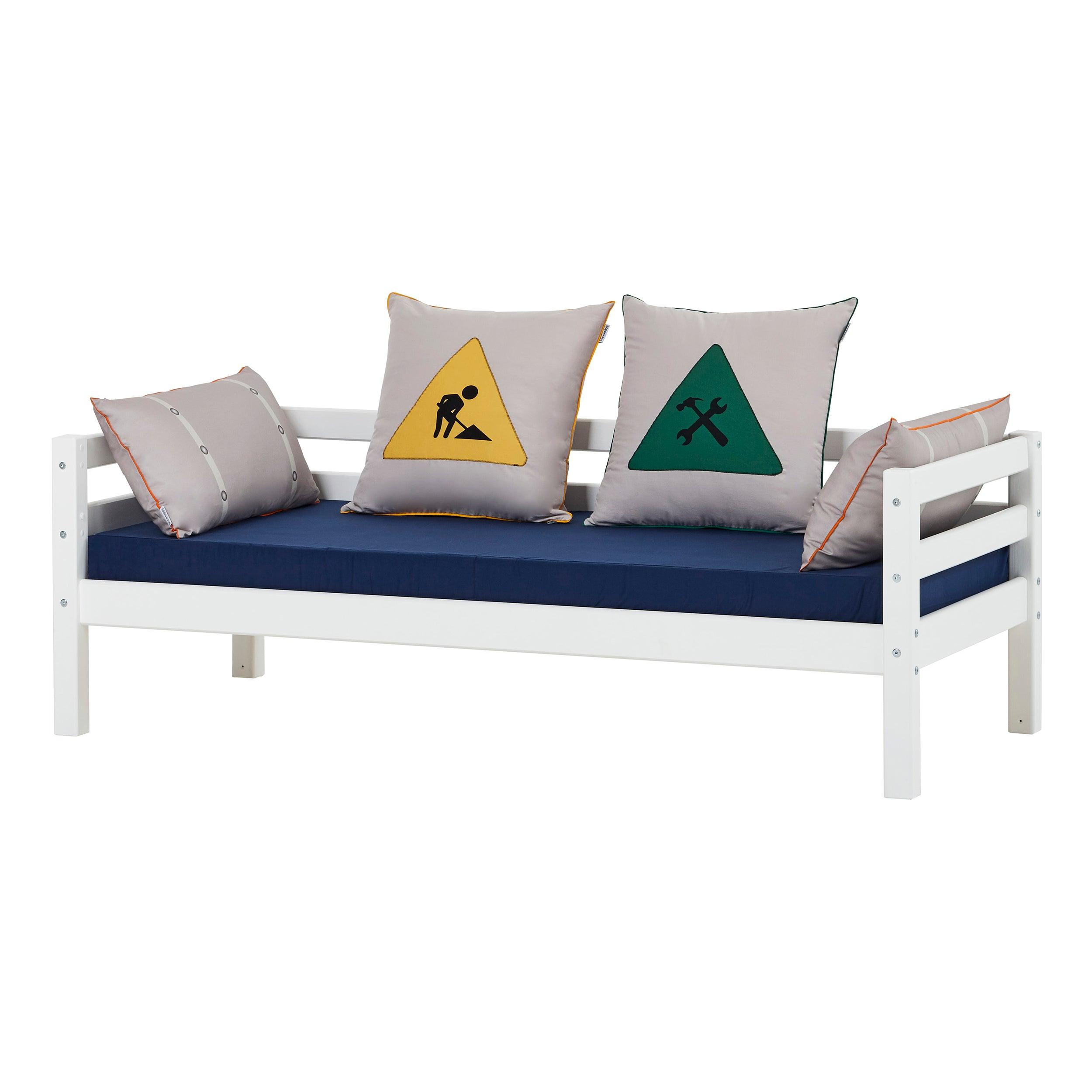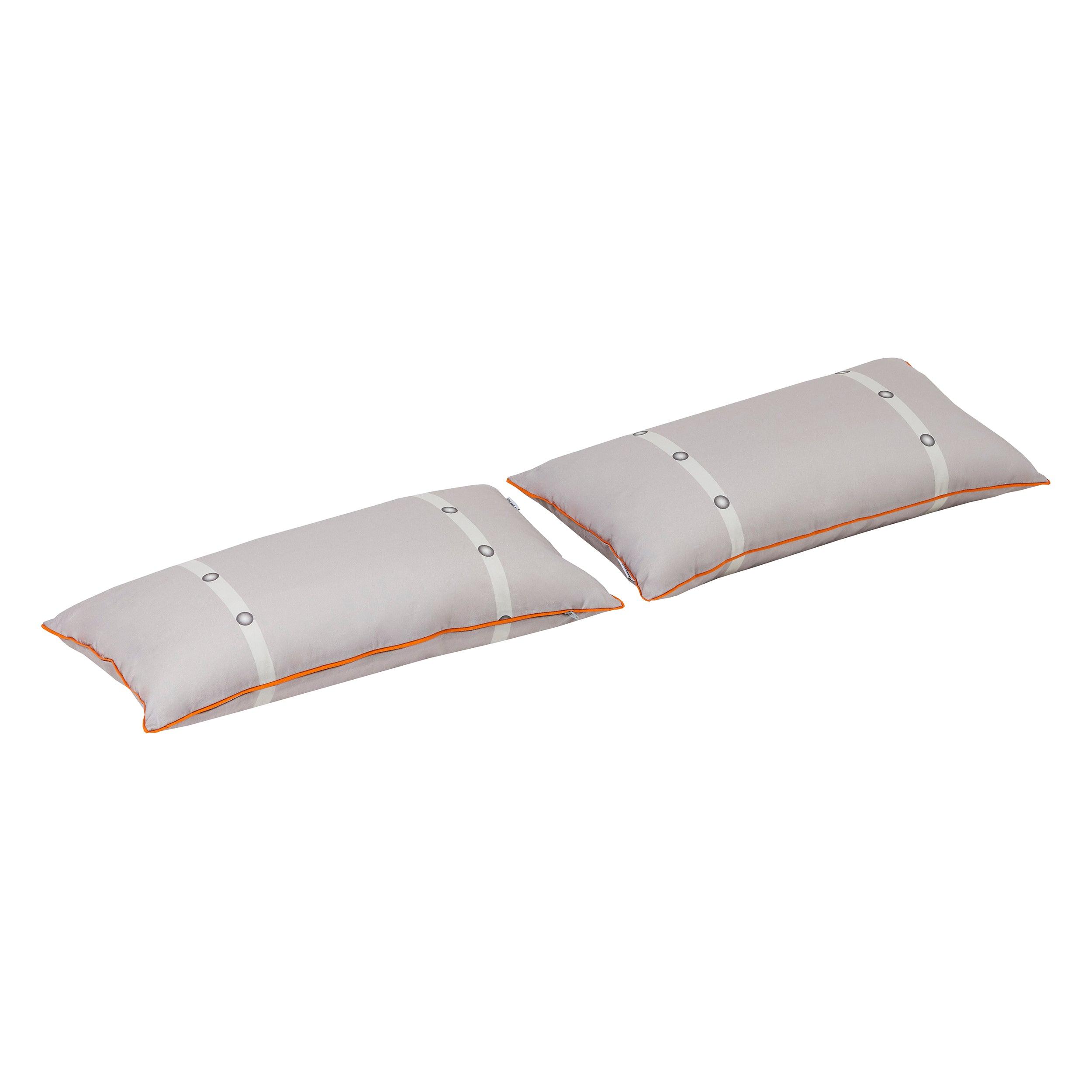 Hoppekids Construction cushion set
---
SKU: 36-2653-CO-000
The beautiful cushion set consists of 2 cushions. The cushions are 50 x 50 cm, which makes them ideal for when you want to cuddle or read in bed, or as floor cushions when hosting tea parties or building train tracks.

The cushions come with cotton covers and foam filling.

The cushions can easily be used together with different other cushions or as part of a Construction-themed room. There are plenty of matching textiles available from the Construction universe.

Bed and other accessories are sold separately.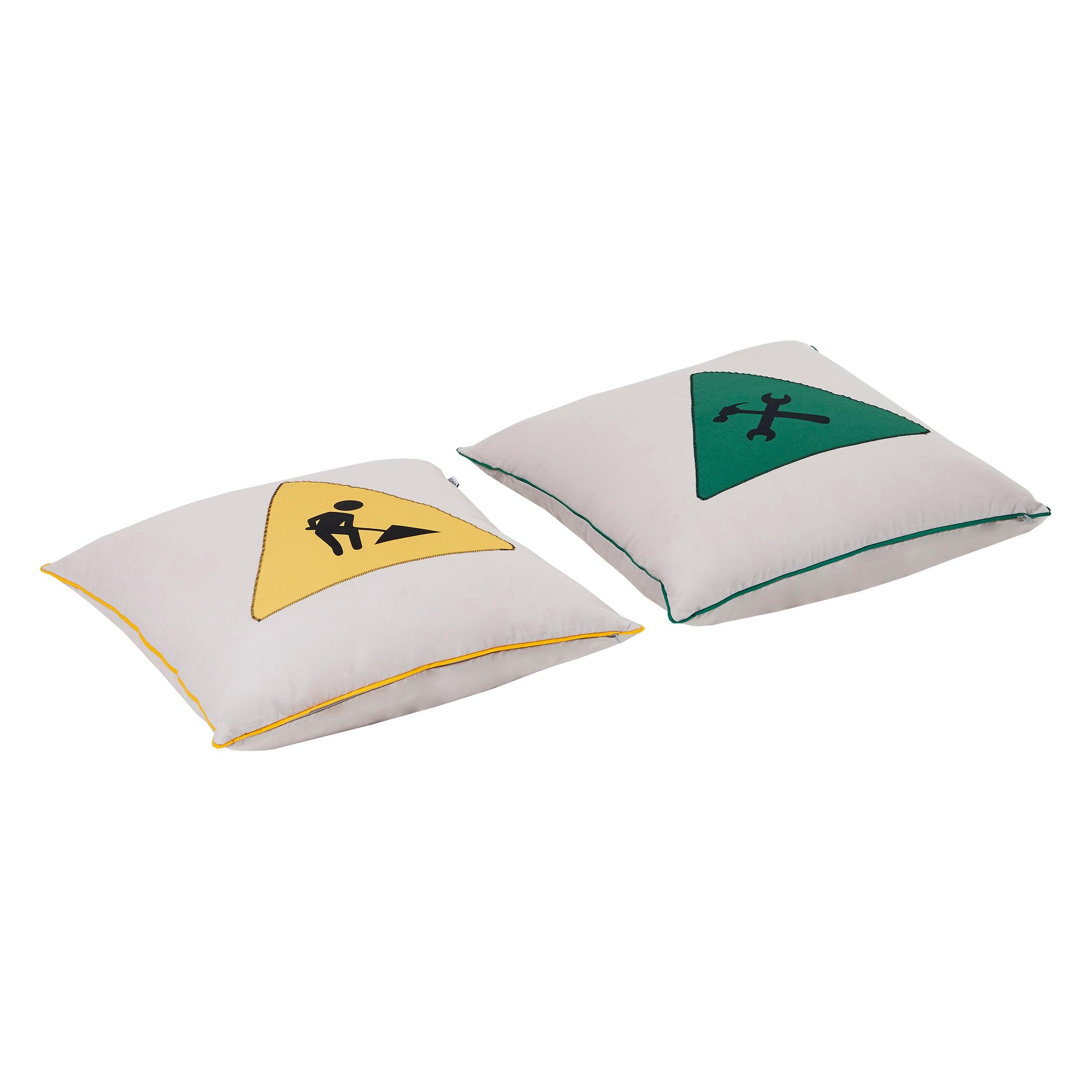 More about the product
Product details for Hoppekids Construction cushion set
Series
Construction
Construction
Shipping weight
1.15 kg
0.95 kg
Product weight
1.1 kg
0.92 kg