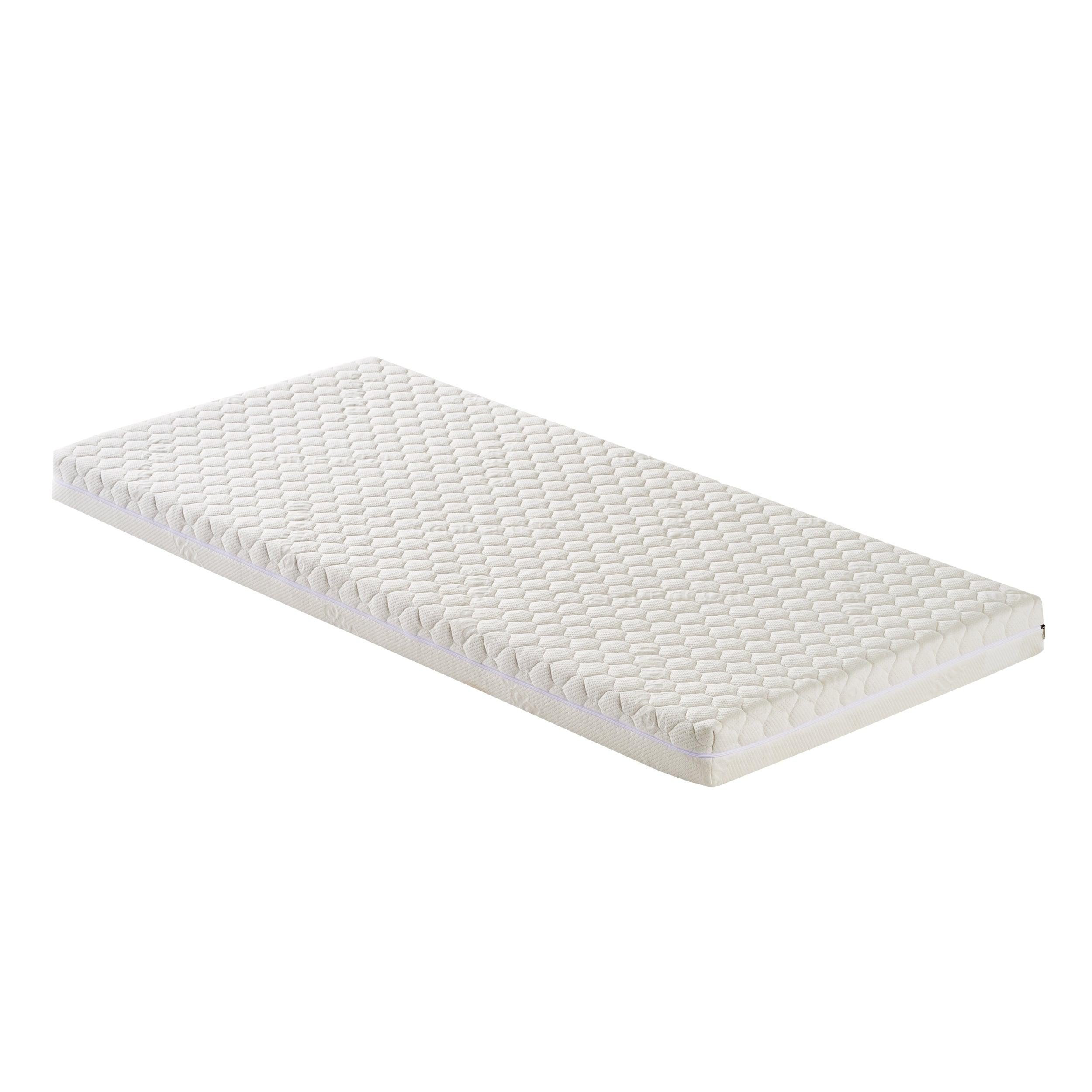 Hoppekids ECO Dream Mattress
---
SKU: 42-0609-WH-07M
The Swan-labeled ECO mattress from Hoppekids is an allergy-friendly mattress for children's beds. The mattress has a soft surface and a shape-retaining interior, ensuring maximum comfort for your child and a good night's sleep.

The mattress core is made of Waterlily® foam. Waterlily® foam is a high-quality product that provides resilient, soft, and comfortable support, which is even better than cold foam. The structure allows air to easily move through the material, ensuring that heat and moisture do not accumulate on the surface. Waterlily is a durable material that considers safety, health, and environmental aspects throughout the product's lifespan. Waterlily retains its shape, providing consistent comfort properties. The mattress core is flame retardant without the use of additives.

The mattress is certified with the Swan label. This means that the product meets strict requirements regarding the environment, health, quality, and safety throughout the product's lifecycle. The Swan label is the official environmental label in the entire Nordic region. Being official means that it has the backing of authorities. The certification requirements are constantly tightened to promote sustainable development.

The mattress comes with a mattress cover consisting of soft bamboo fibers on the outside with quilted thermould, which helps to wick away moisture and heat from the body.

The cover has a zipper on 3 sides, making it easy and quick to install.
More about the product
Product details for Hoppekids ECO Dream Mattress
Shipping weight
6.2 kg
9.4 kg
Product weight
5.8 kg
8.8 kg