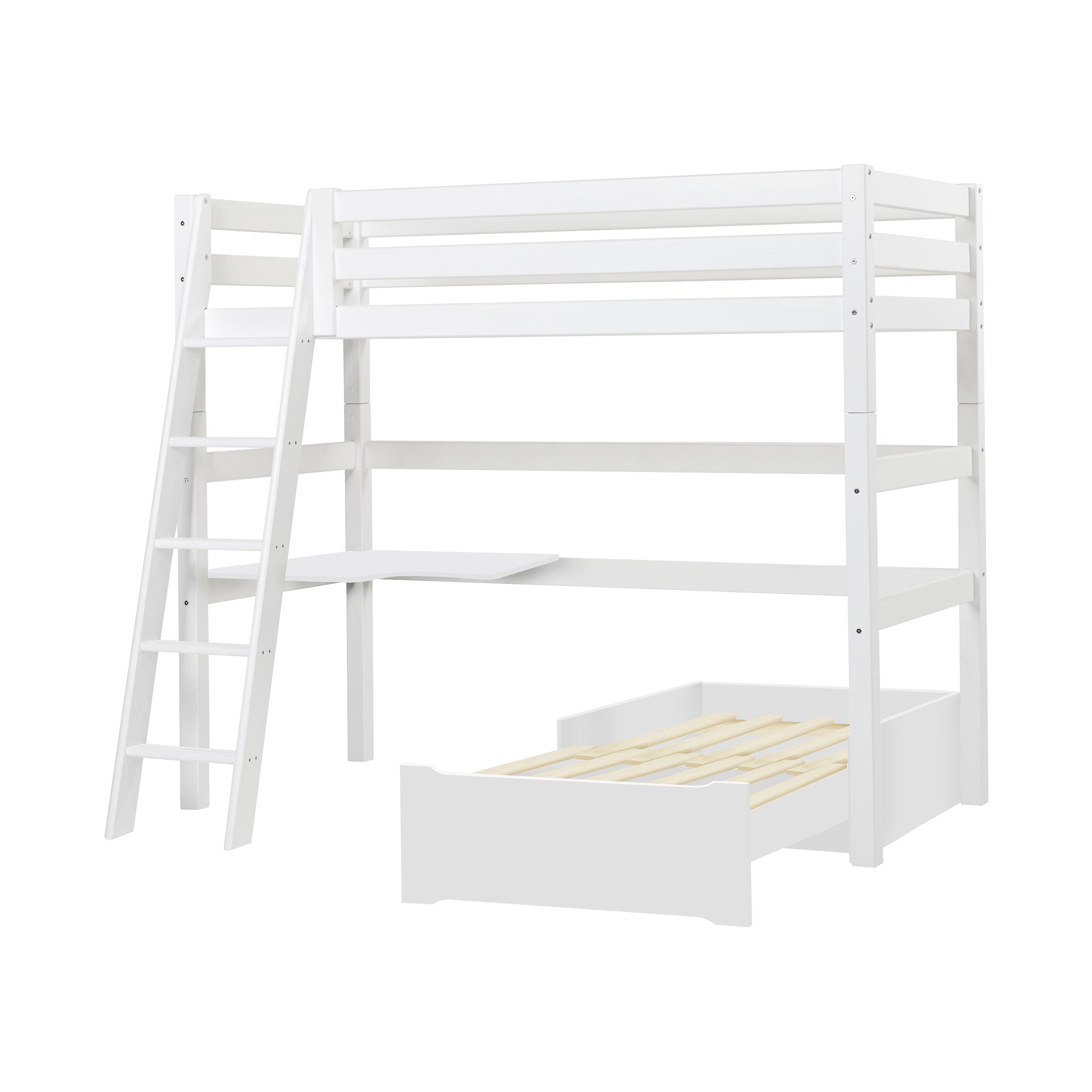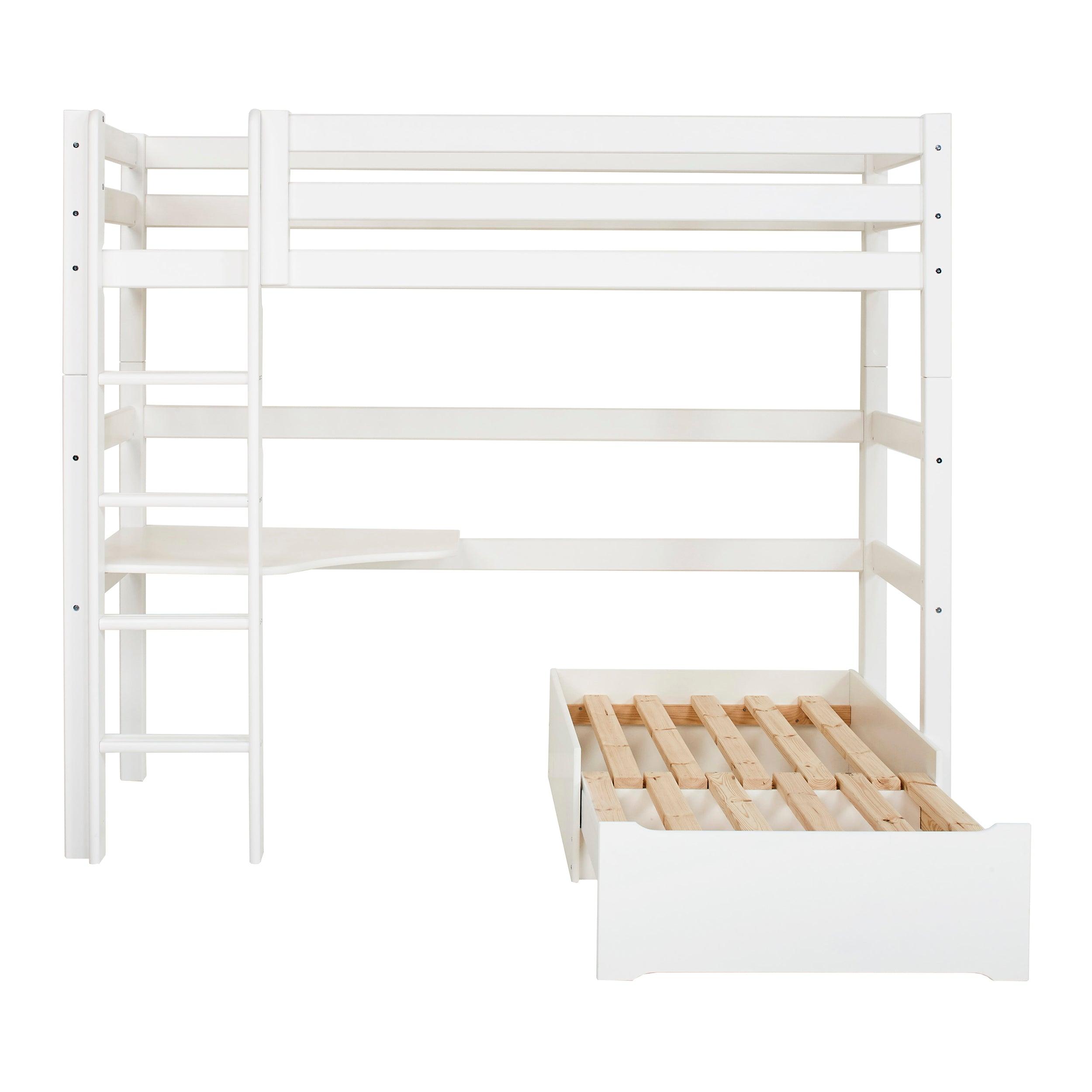 Hoppekids ECO Luxury MEGA bed
---
SKU: PRE-A27-1
The MEGA bed in the ECO Luxury series from Hoppekids is perfect for the child who wants a "big kid" room with a safe sleeping place, cozy corner, workspace, and an extra sleeping place. The MEGA bed helps you make the most of the limited square meters in the room.

Under the bed, there is extra floor space, so you can create a lounge area, workspace, storage, or play area. There is a full 135 cm from the underside of the bunk to the floor, so only your imagination sets the limits for what you can use the space for.

The lounge module is a flexible module that can be used as a seating area and as a sleeping place for overnight guests. The tabletop provides a cozy and practical workspace in the room - perfect for creative projects or homework.

All ladders from the ECO Luxury series have grooves and deep steps. This provides better foothold when climbing the ladder. If you also choose the ladder that slopes, it will be less steep and therefore easier to climb. It is also possible to purchase a handle if there is a need for a little extra security for the little ones.

The large size 90x200 cm provides plenty of room to grow, and the child can use the bed until they are ready for a teenage room. The size also allows a parent to lie in the bed, for example, if a bedtime story needs to be read.


The ladder can be mounted on either the right or left side of the bed.

The bed is modular. This means that you can remove the module under the bed and use it as a junior bed if you no longer want a loft bed.

Note: The set is delivered without mattresses. These are purchased separately.

A bed with a lifetime guarantee
The ECO Luxury series has a lifetime guarantee. Lifetime guarantee covers manufacturing defects. Read more about the lifetime guarantee on this page, where the bed also needs to be registered.

Specifications

Mattress size: 90x200 cm
Bed size, straight ladder: L209 x H177 x D104 cm
Bed size, sloping ladder: L209 x H177 x D144 cm
Under bed measurement: 135 cm
Tabletop measurement: L92 x H1.9 x D92 cm
Lounge measurement, folded: L124 x H30.5 x D83.7 cm
Lounge measurement, unfolded: L203 x H30.5 x D83.7 cm
Can be converted to: mid sleeper bed, mid sleeper bed with slide, high sleeper bed, bunk bed, and high bunk bed with the purchase of additional modules.