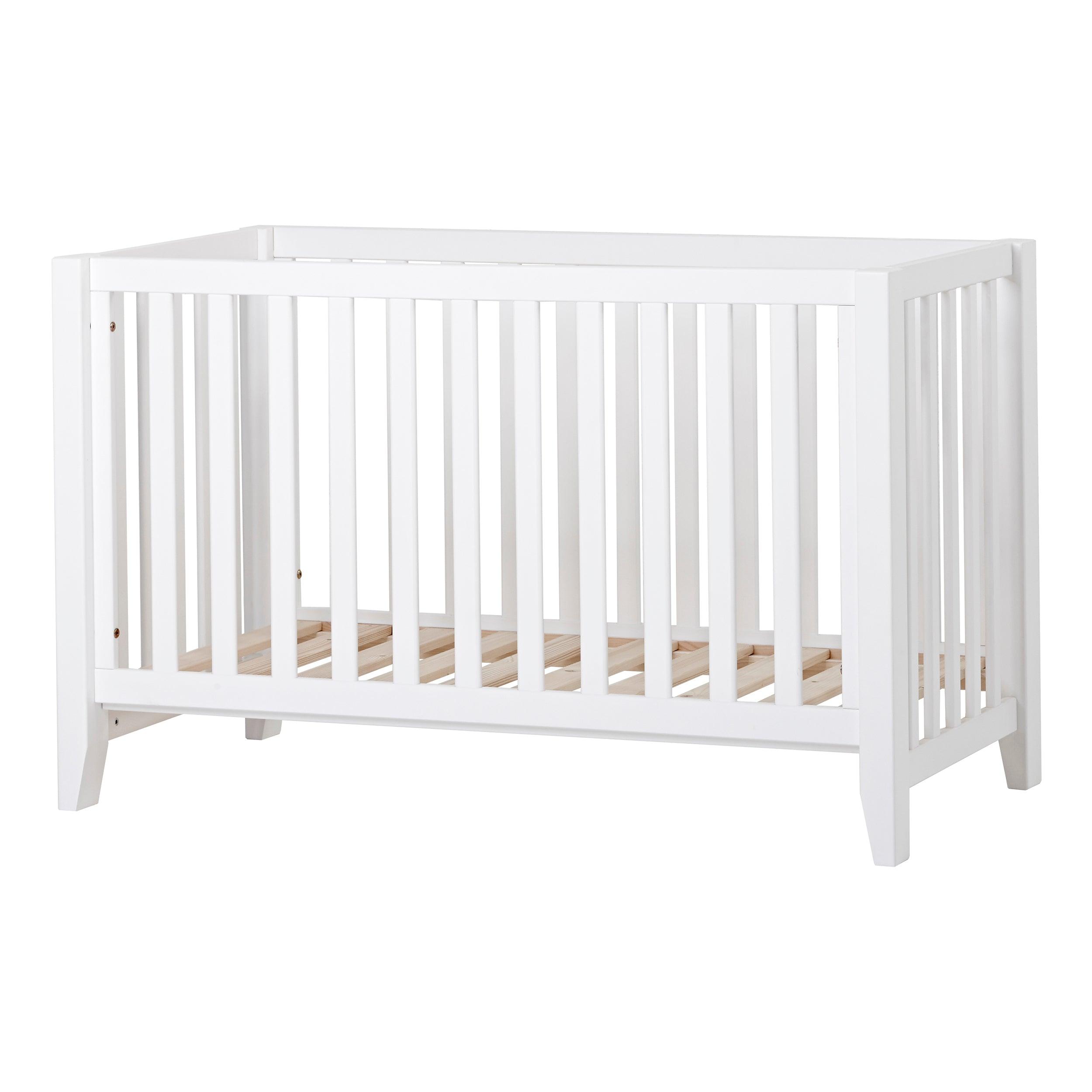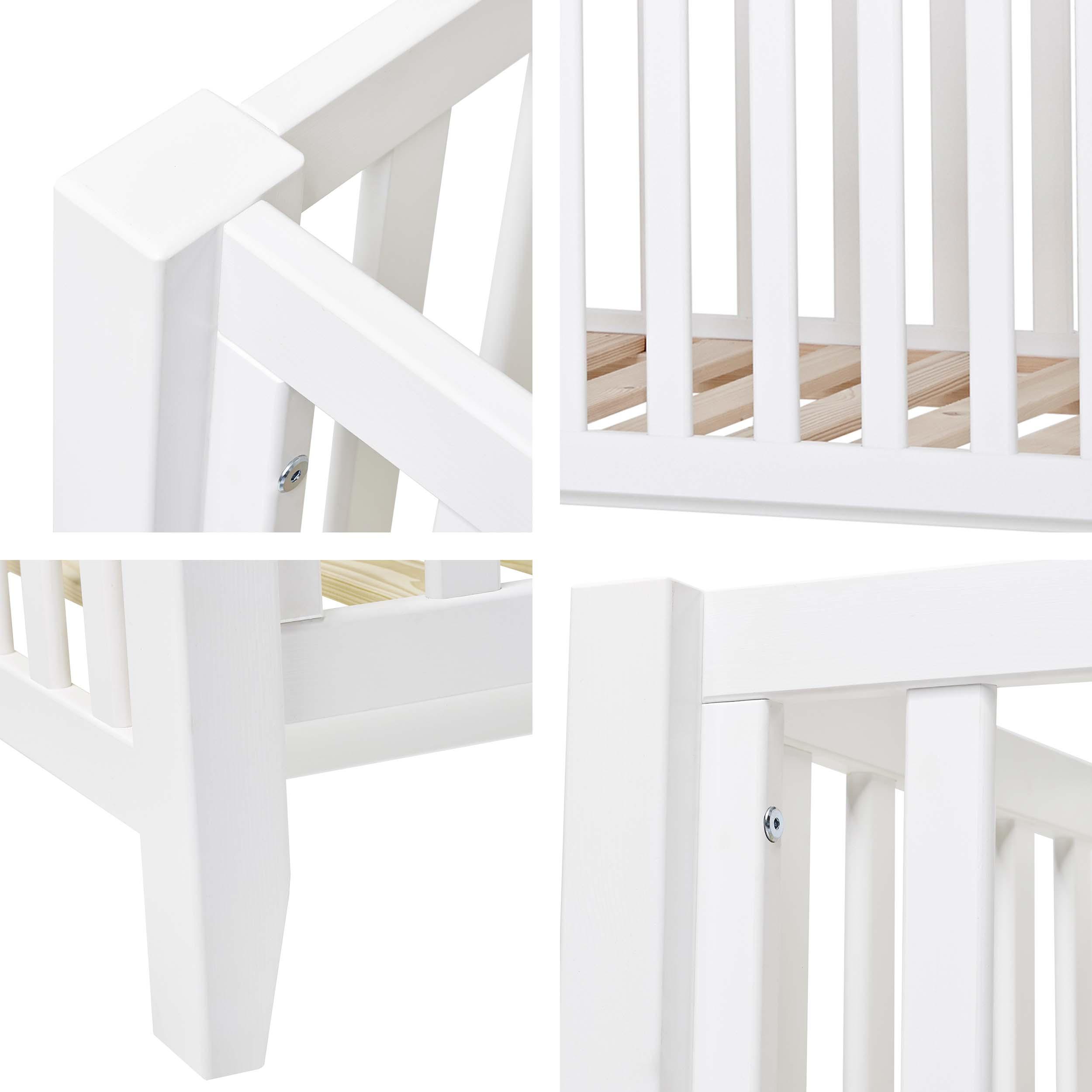 Hoppekids ANTON Baby Bed 60x120 White
SKU: 36-4062-32-06F
---
The crib ANTON is a sturdy and classic bed with a mattress size of 60×120 cm and a base that can be adjusted to two different heights.
ANTON is eco-labeled. The eco-label is your guarantee that the product complies with all EU standards for children's furniture and has been tested accordingly. At the same time, the greatest possible consideration is given to the environment both when purchasing raw materials, during production itself, throughout the life of the product, and when disposing of the product.
The surface is treated with water-based lacquer free of unnecessary chemicals and harmful substances.
The smart design of ANTON allows you to convert the bed into a bench, significantly extending its usability. If a little brother or sister comes along, ANTON can easily be converted back into a bed!
The base can be adjusted to 2 heights: 19.3cm above the floor, so that the slightly larger child cannot fall out over the edge, and 38.5cm above the floor, making it easier for you to pick up the very small child.
When the crib is converted into a bench, the seating area is 38.5cm above the floor, while the small shelf (bedside) is placed 19.3cm above the floor.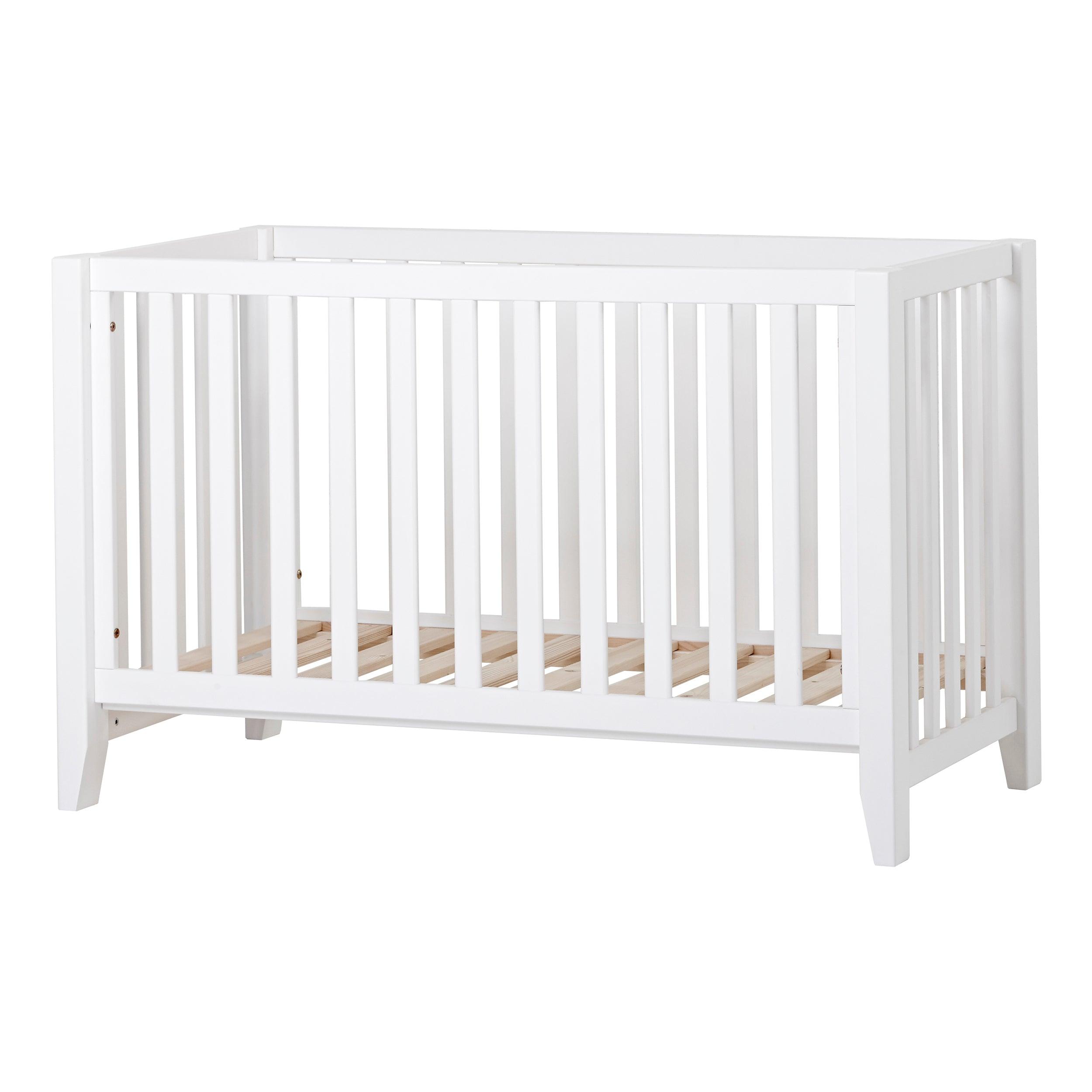 More about the product
Product specifications for Hoppekids ANTON Baby Bed 60x120 White
This product has no reviews yet.