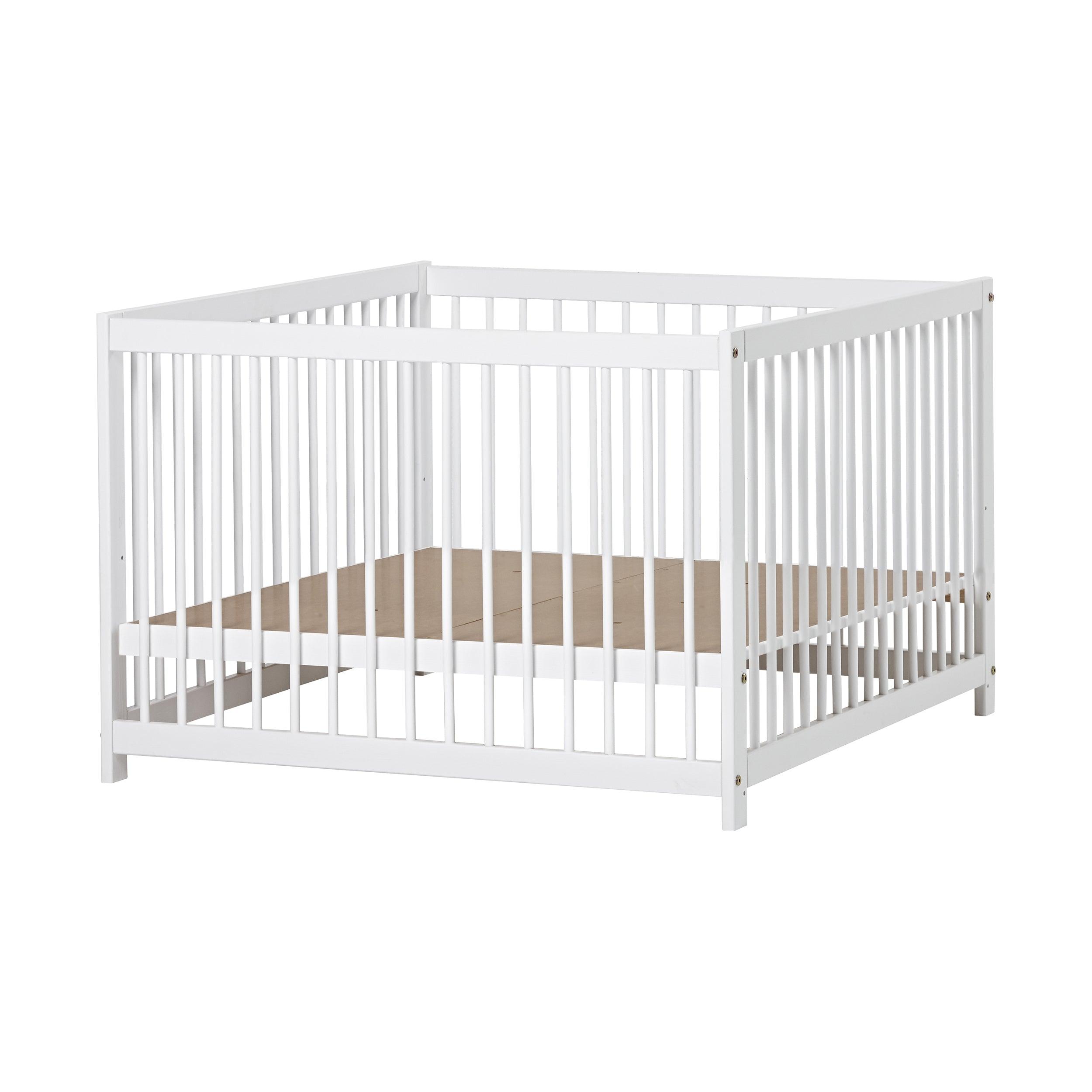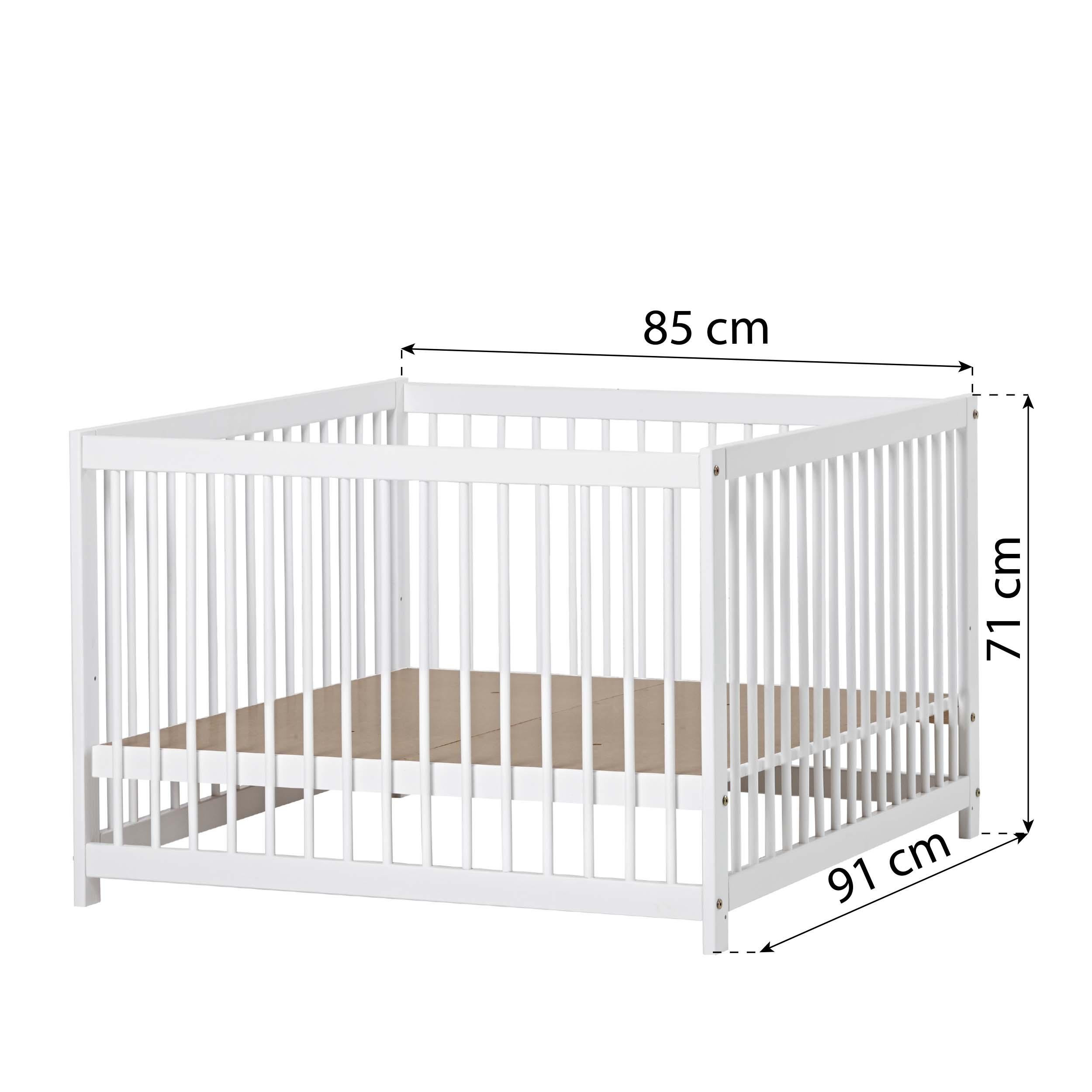 Hoppekids IDA-MARIE Playpen, 91x85 cm
SKU: 36-4053-32-000
---
The IDA-MARIE playpen from Hoppekids is a smart and practical playpen. The small size of 91x85 cm makes it easy to find space for the playpen in most places. Use it in the kitchen, living room, or other rooms where you sometimes have to turn your back on the baby.
The playpen is a safe and secure place where the baby can take a break from pets, older siblings, or if you need to be able to put the baby down for a while.
The playpen has a calm and inviting design. The round bars make it easy for the child to hold on to and can provide good support when learning to stand and walk.
The height of the playpen's base can be adjusted in three different levels. In addition to protecting your back from unnecessary lifting, it can also help keep the playpen safe for the child. Use the highest level when the child is very small and lower the base as your child grows.
The Hoppekids playpen mattress with insulating hemp felt can be purchased separately. The mattress provides the perfect surface for the playpen.
Specifications
Mattress size: 80x86 cm
Product dimensions: W91 x H71 x D85 cm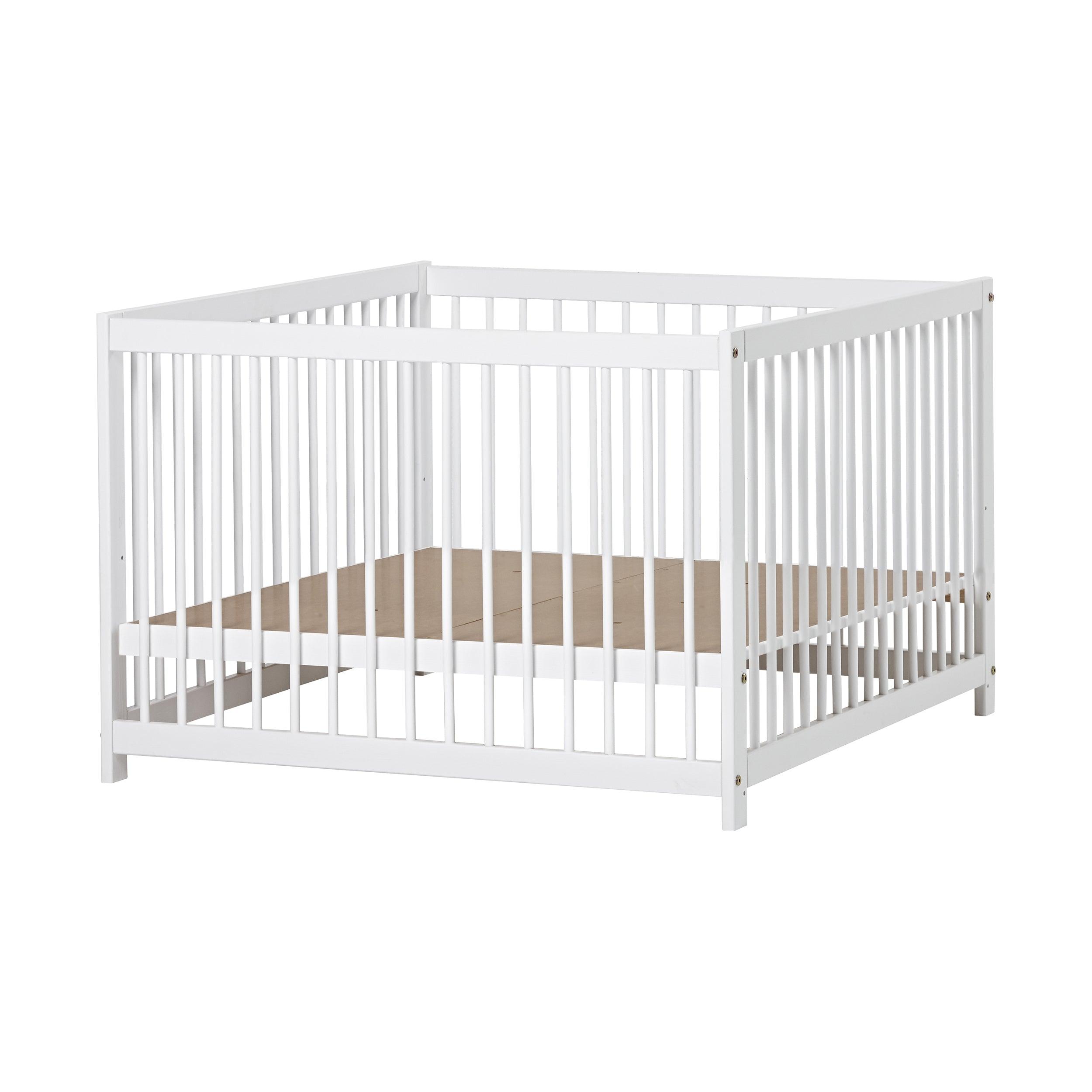 More about the product
Product specifications for Hoppekids IDA-MARIE Playpen, 91x85 cm
This product has no reviews yet.