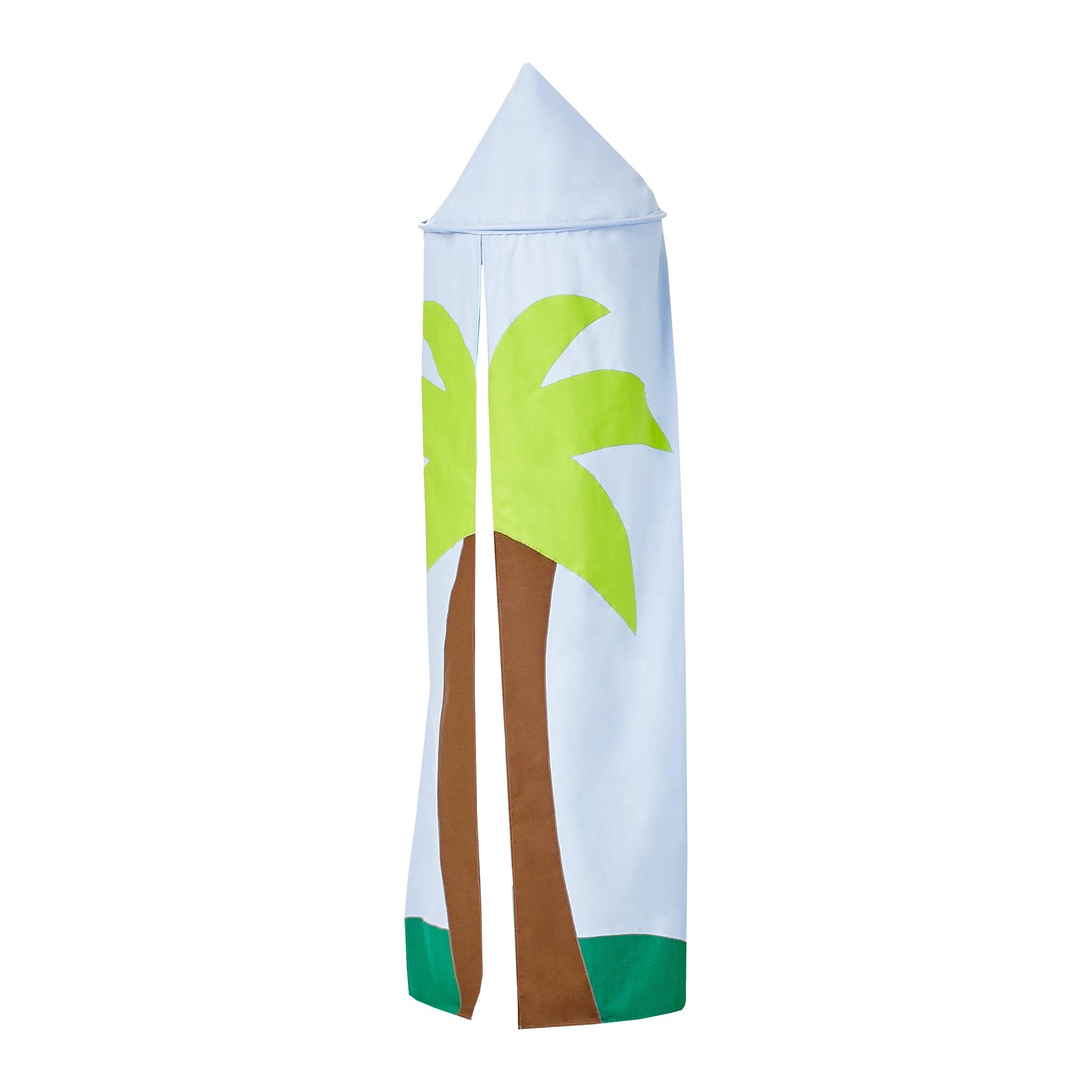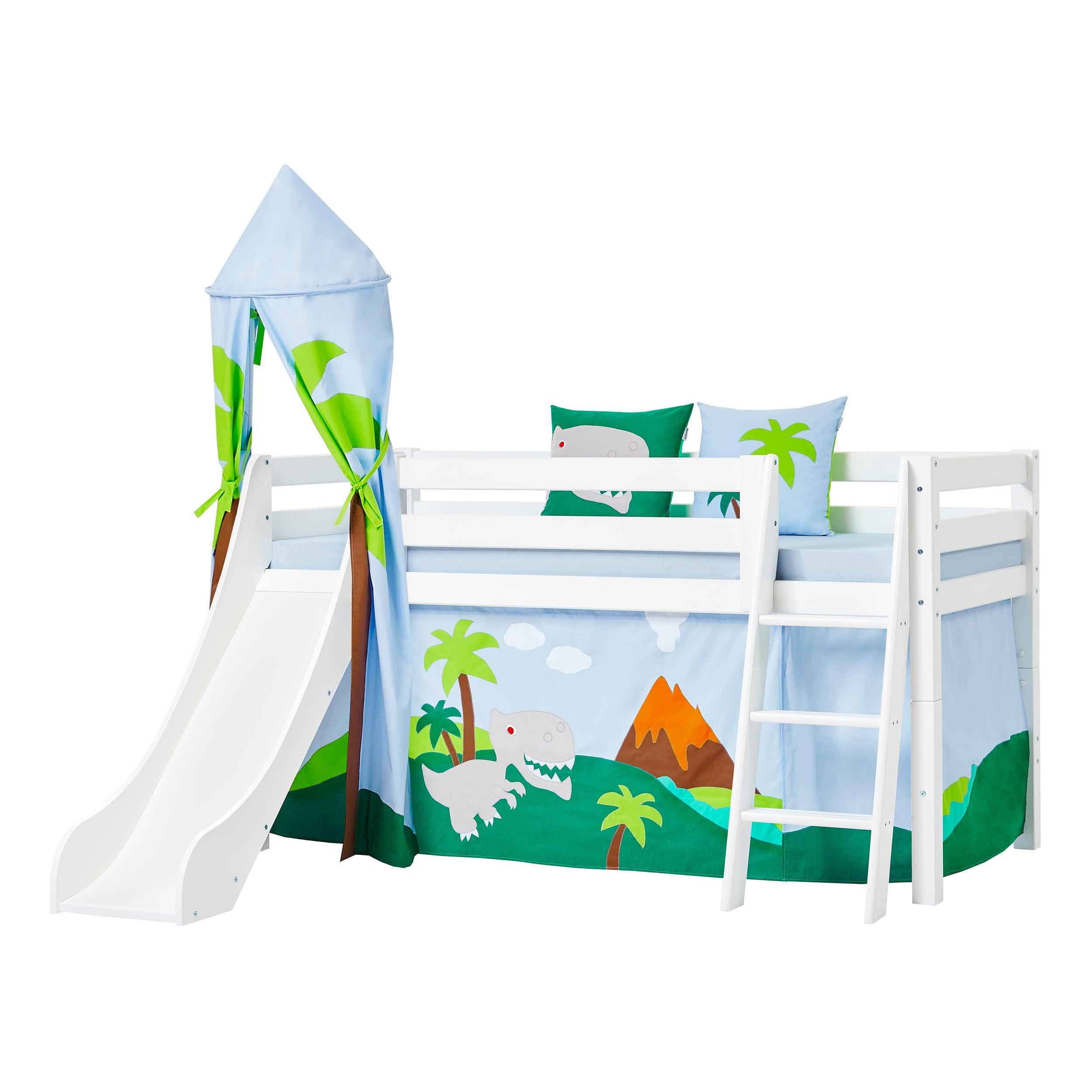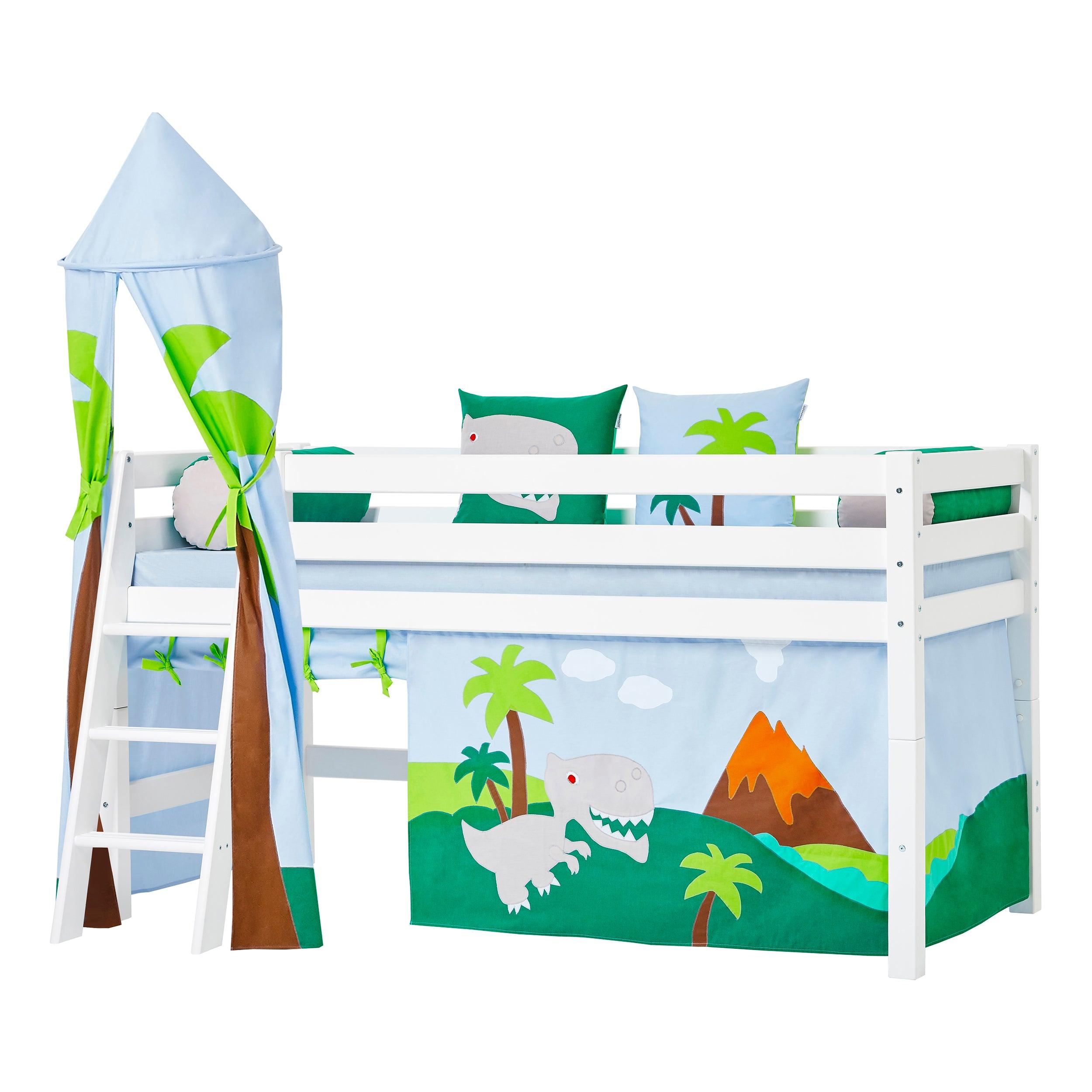 Hoppekids Dinosaur Tower
---
SKU: 36-2502-LB-000
The tower creates a more fun and adventurous trip up the ladder or down the slide. Most towers are designed with a tie band on the side, so you can decide whether the tower should be open or closed.
We don't promise that it will make bedtime easier, but maybe it can help with the motivation to get the sleeping bag up the ladder?
The tower fits all mid-height beds from Hoppekids.
The tower is delivered including tie bands, mounting frame, and screws.
There are plenty of matching textiles from the Dinosaur universe.
Bed and other accessories are purchased separately.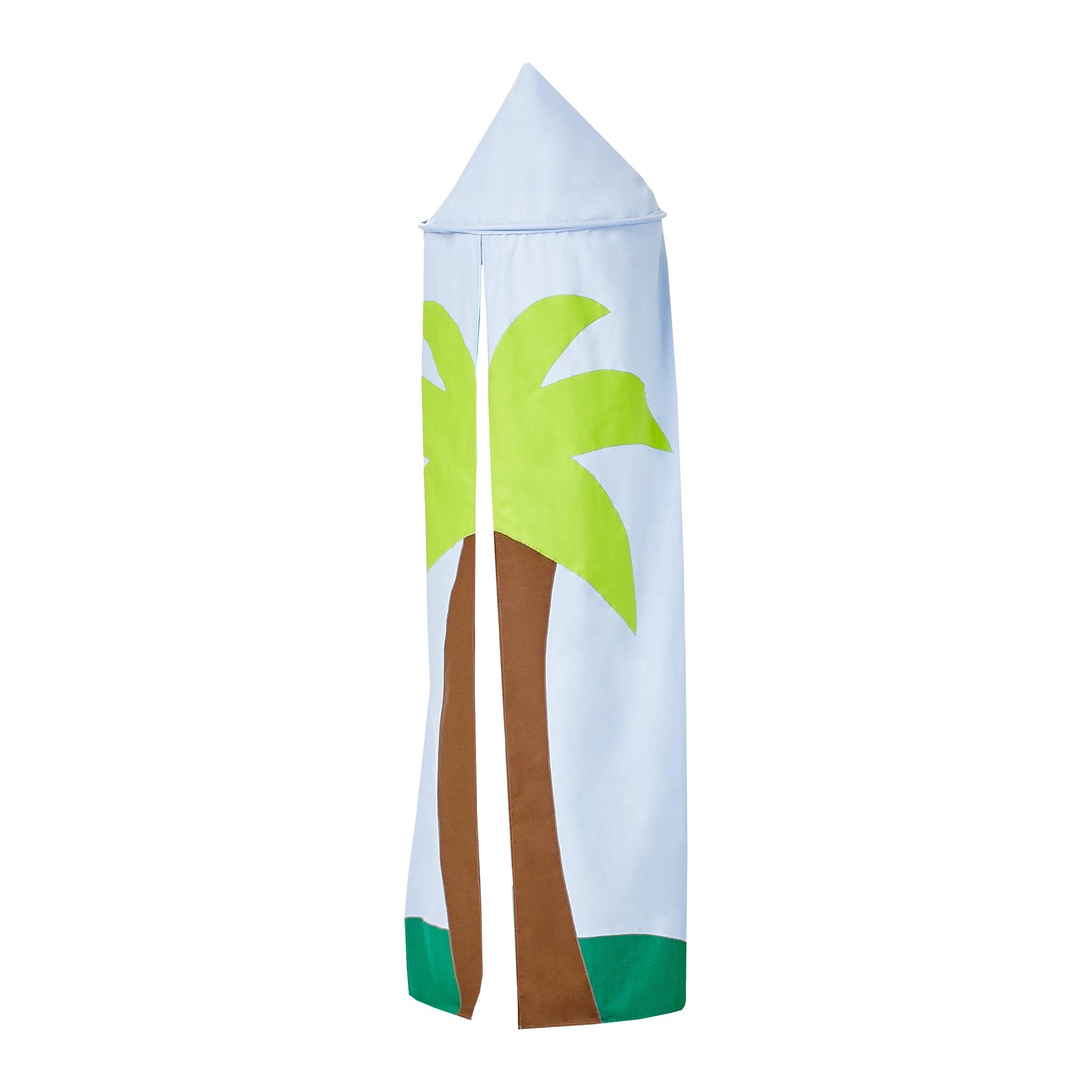 This product has no reviews yet.