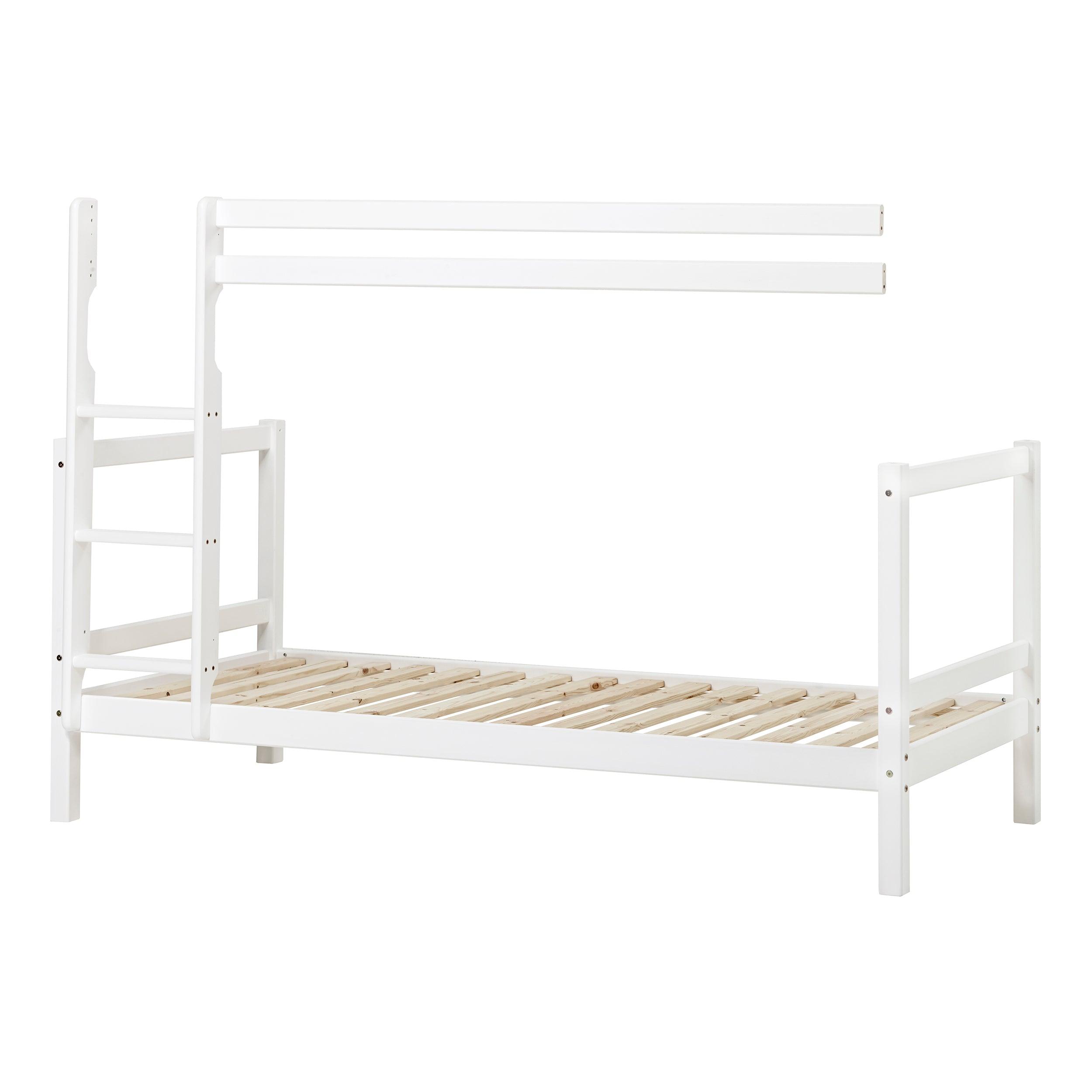 Hoppekids ECO Dream module for Bunk Bed
SKU: 36-1042-32-09A
---
Module for building an ECO Dream bunk bed in size 90x200 cm from Hoppekids. The module is assembled with an ECO Dream junior bed in size 90x200 cm.
The bunk bed provides two sleeping places without using more floor space. At the same time, there is ample opportunity for storage or a pull-out bed under the bottom bed.
The bunk bed is perfect for shared rooms or if your child often has overnight guests. The bottom bunk can be used as a play cave or daybed. Hang a curtain in front of the bottom bed and you have the perfect cave for reading aloud. You can also decorate with pillows, blankets, fairy lights, and other cozy items.
The top bed is perfect for a child who loves to climb. The climb up the ladder makes going to bed fun and also trains motor skills and coordination.
The bottom bed does not have bed rails, but both a fixed bed rail for the back of the bed and a bed rail for the front can be purchased, which can easily be removed or attached.
The beds are Swan-labeled
Like the rest of the ECO Dream series, the beds are Swan-labeled.
The Swan label is your guarantee that the product complies with all EU standards for children's furniture and has been tested accordingly. At the same time, the greatest possible consideration is given to the environment both when purchasing raw materials, during production, throughout the product's life, and when disposing of the product.
The surface is treated with environmentally friendly, water-based lacquer, free of unnecessary chemicals and harmful substances.
The large size 90x200 cm provides plenty of room to grow and the child can use the bed until they are ready for a teenage room. The size also allows a parent to lie in the bed, for example, when reading bedtime stories. Both bunks are tested for a maximum load of 100 kg. A pull-out bed can be purchased to create an extra sleeping place, or drawers can be purchased for under the bed for extra storage.
The ladder can be mounted on either the right or left side of the bed.
Note: This includes the module, including the bottom bunk, slats, ladder, and bed rail for the top bunk. The ECO Dream junior bed in size 90x200 cm must be purchased separately.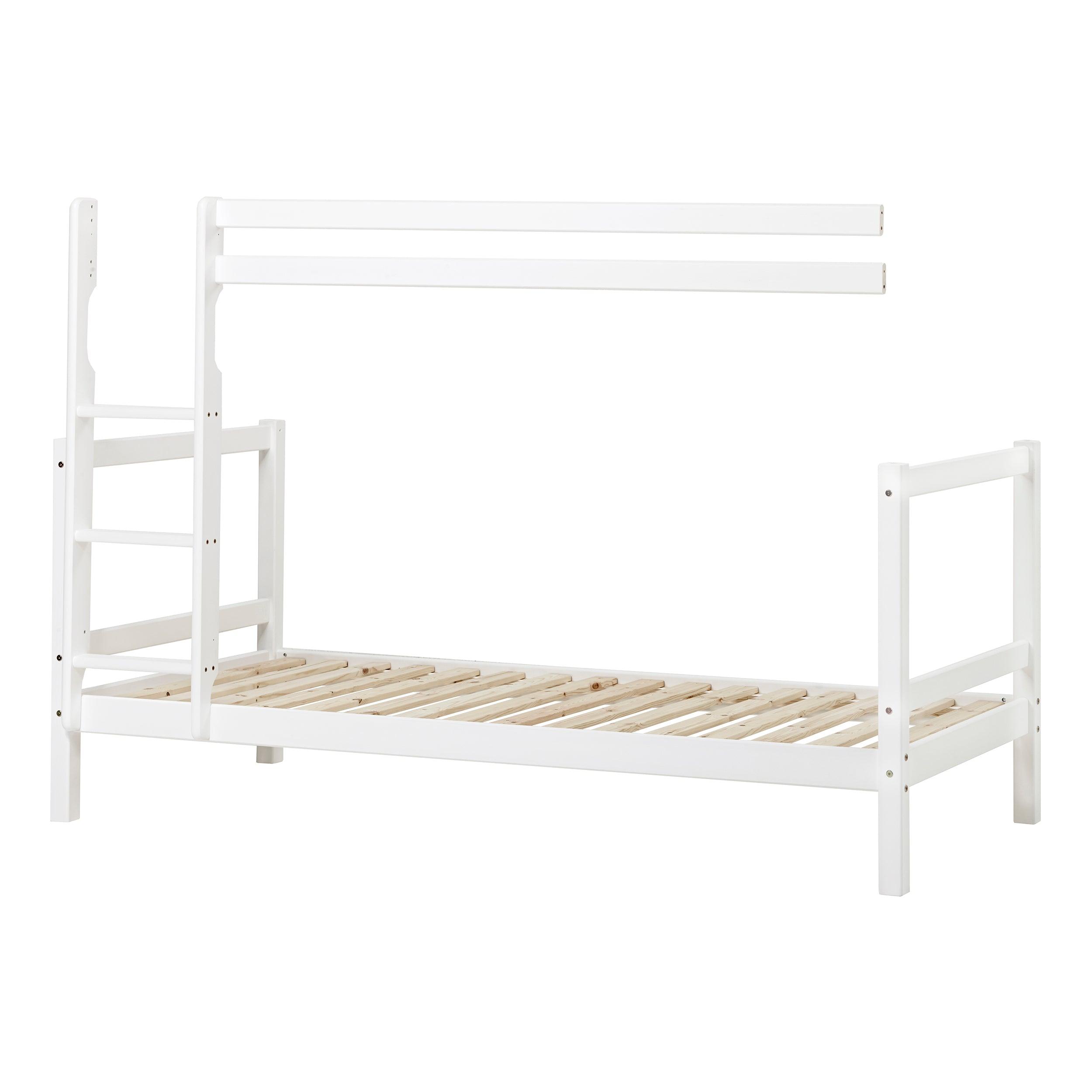 More about the product
Product specifications for Hoppekids ECO Dream module for Bunk Bed
This product has no reviews yet.