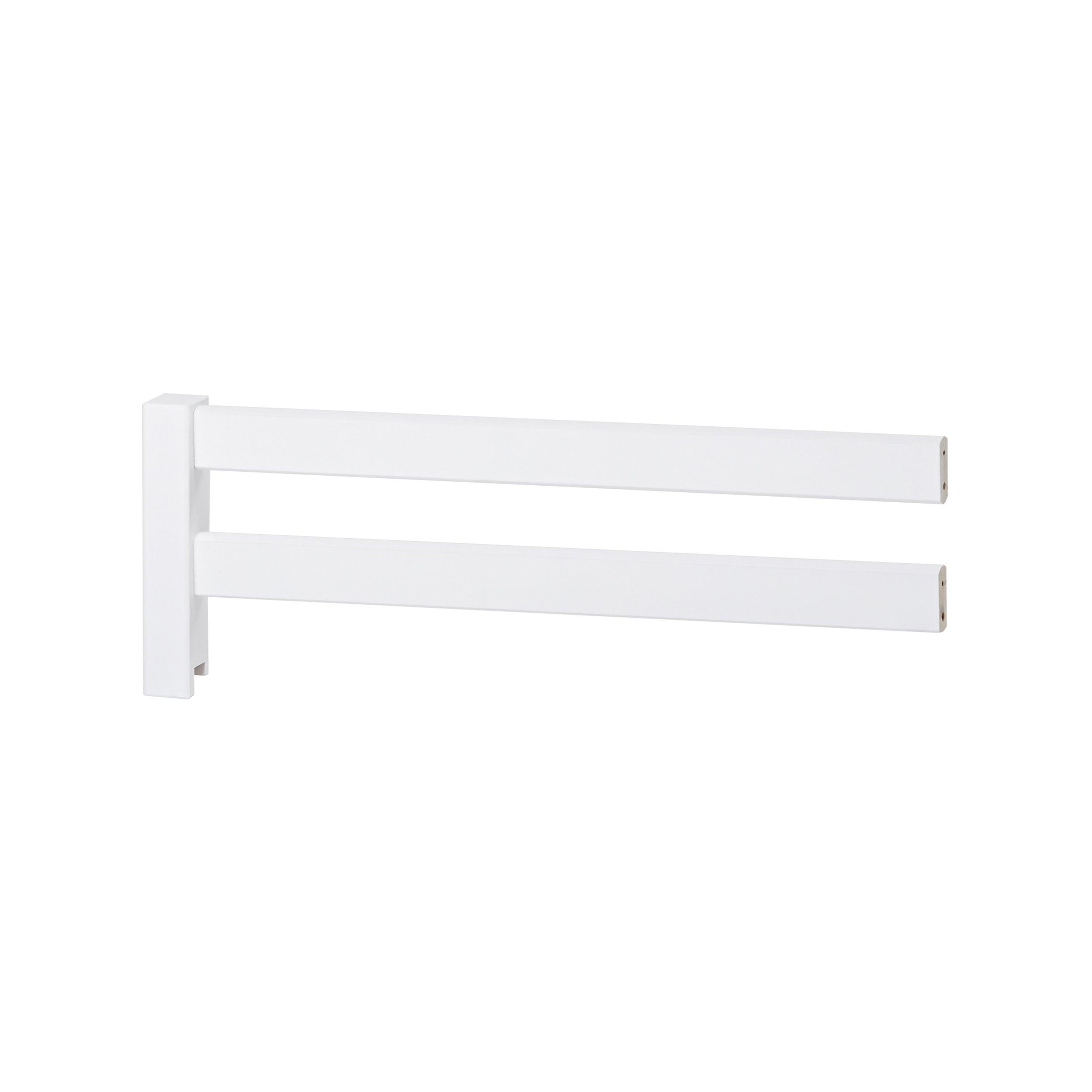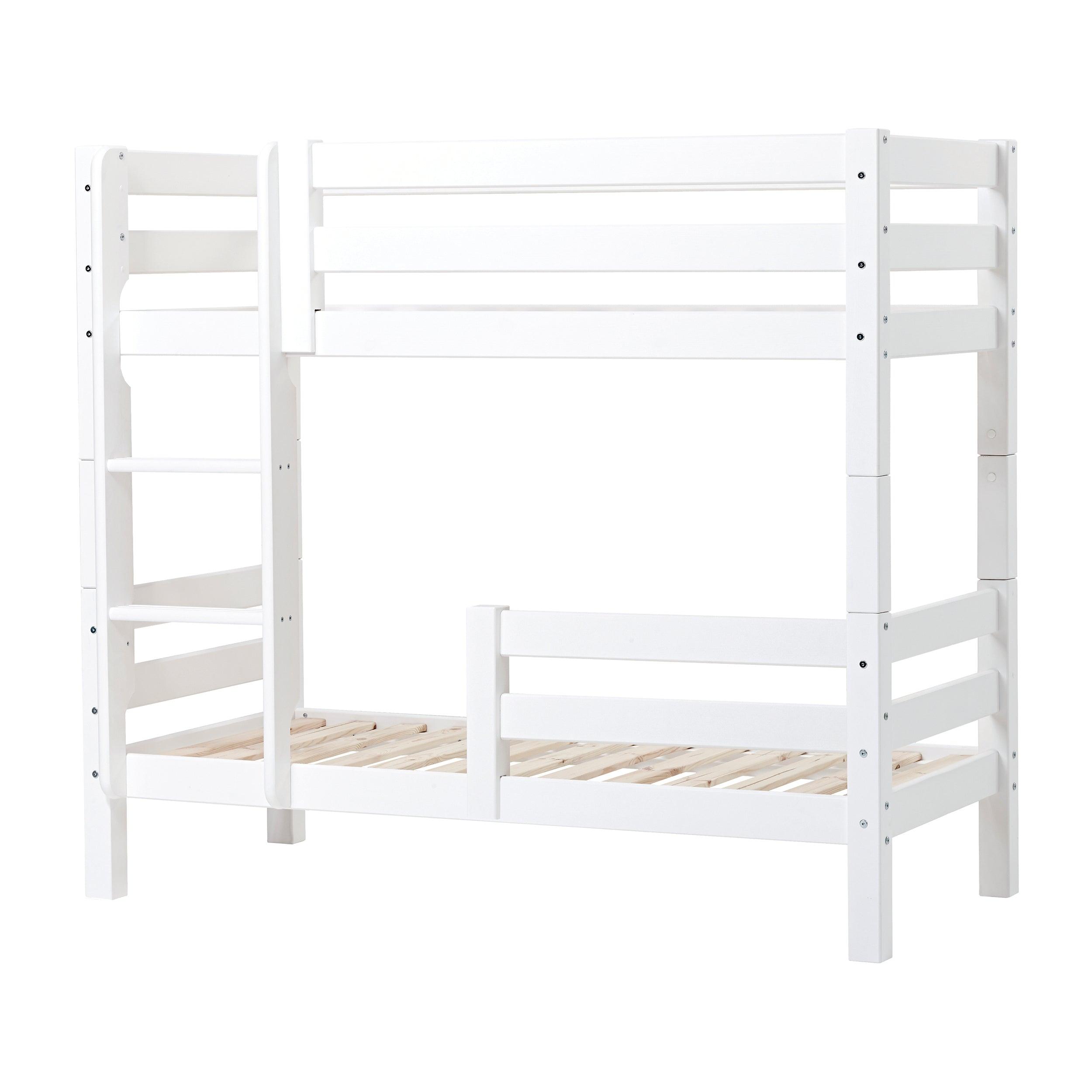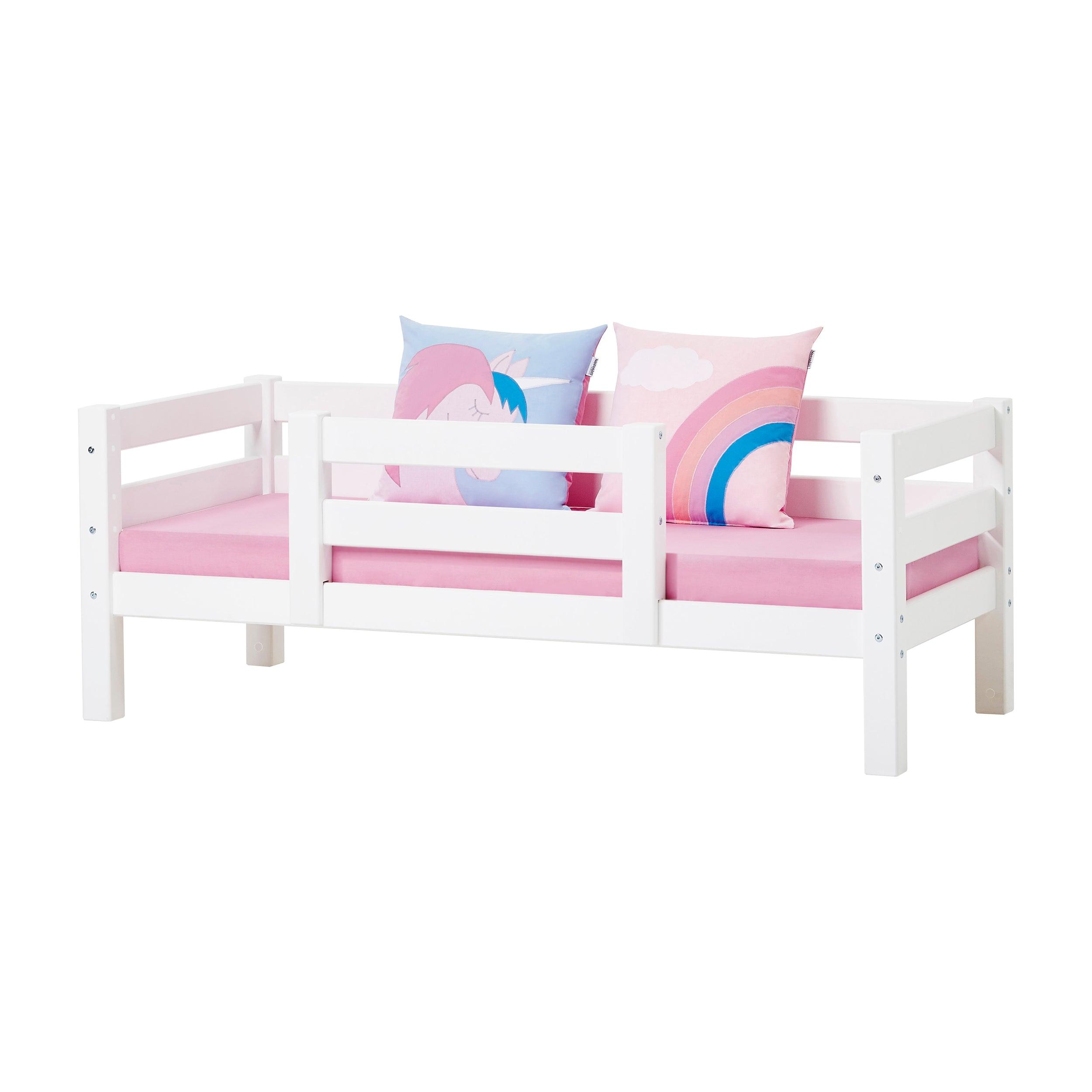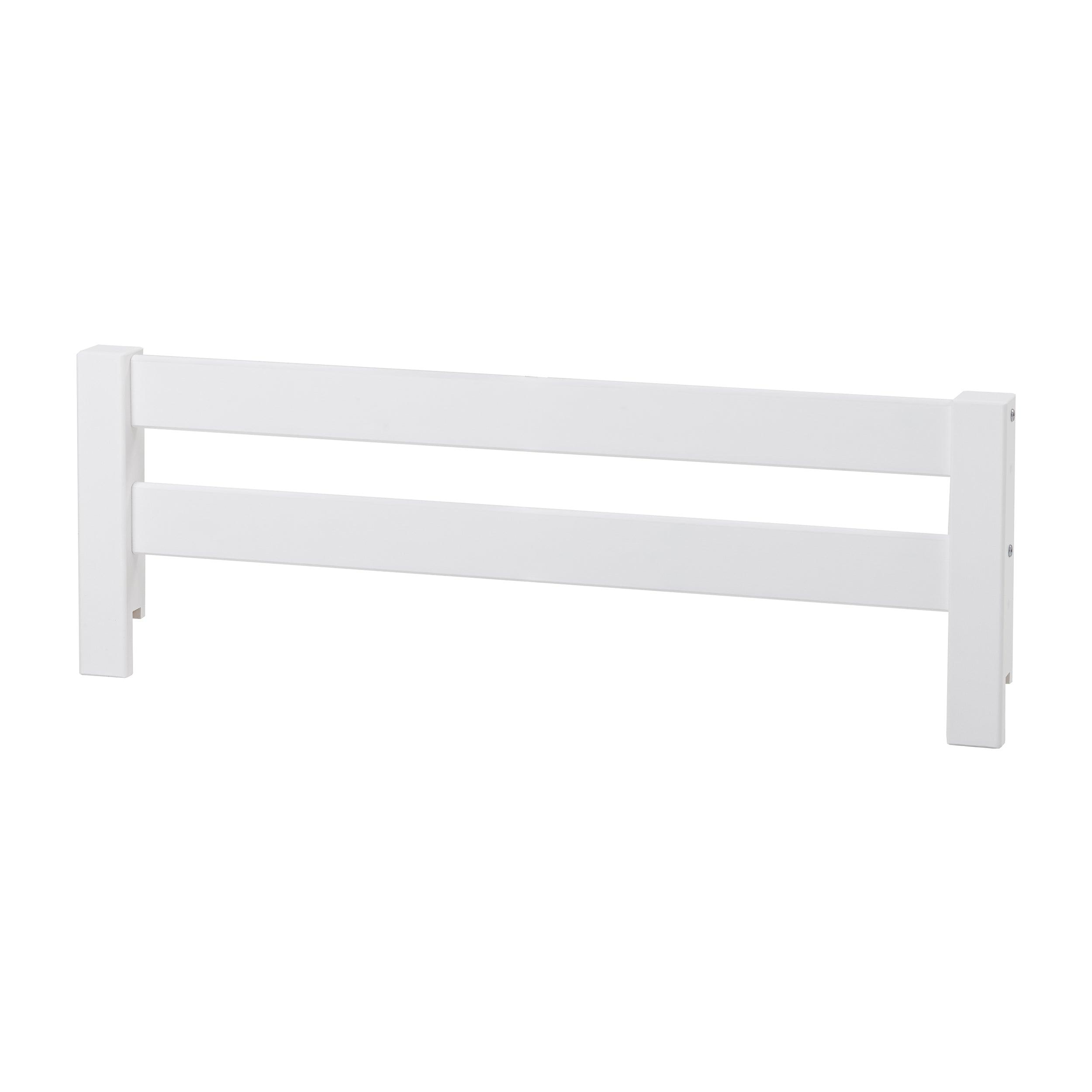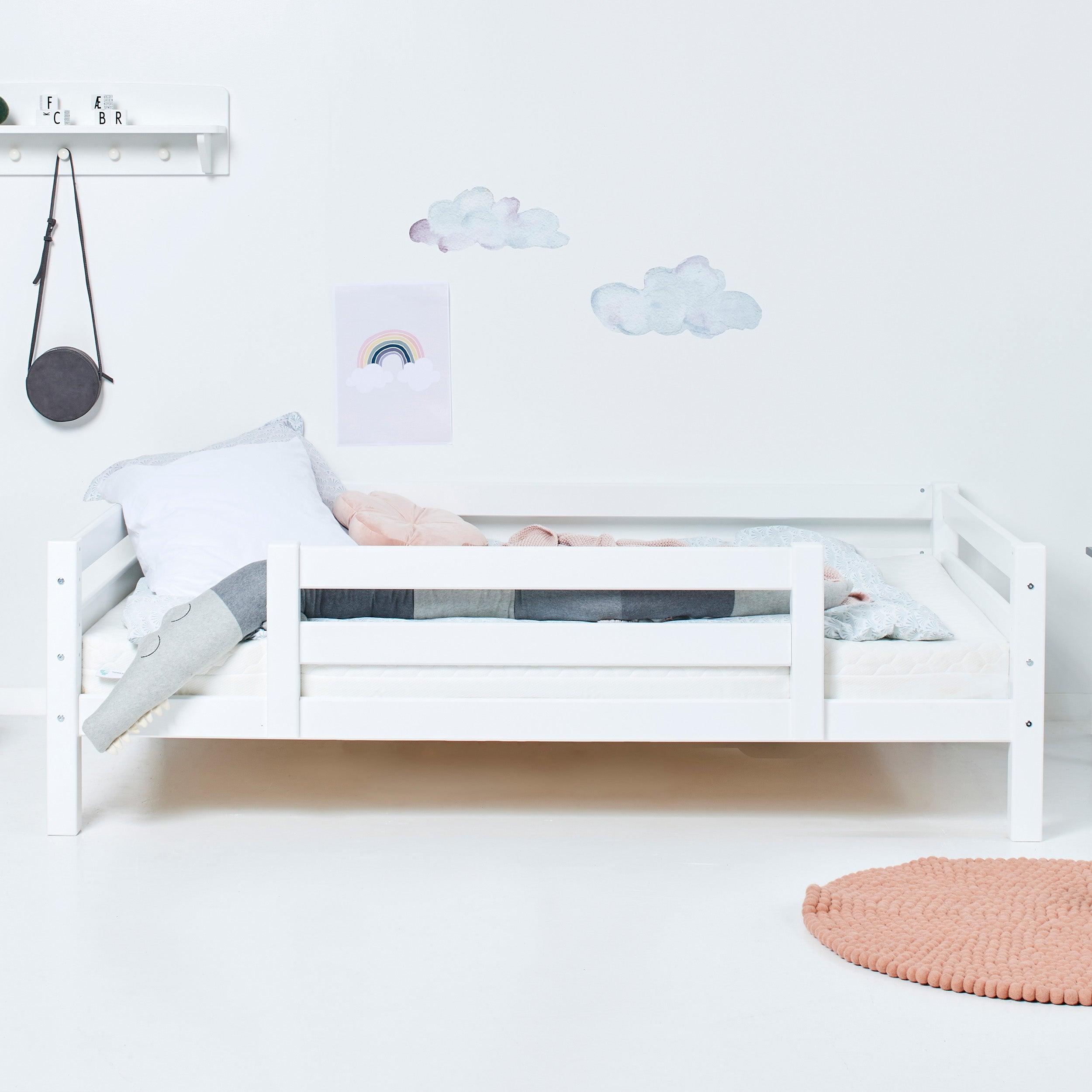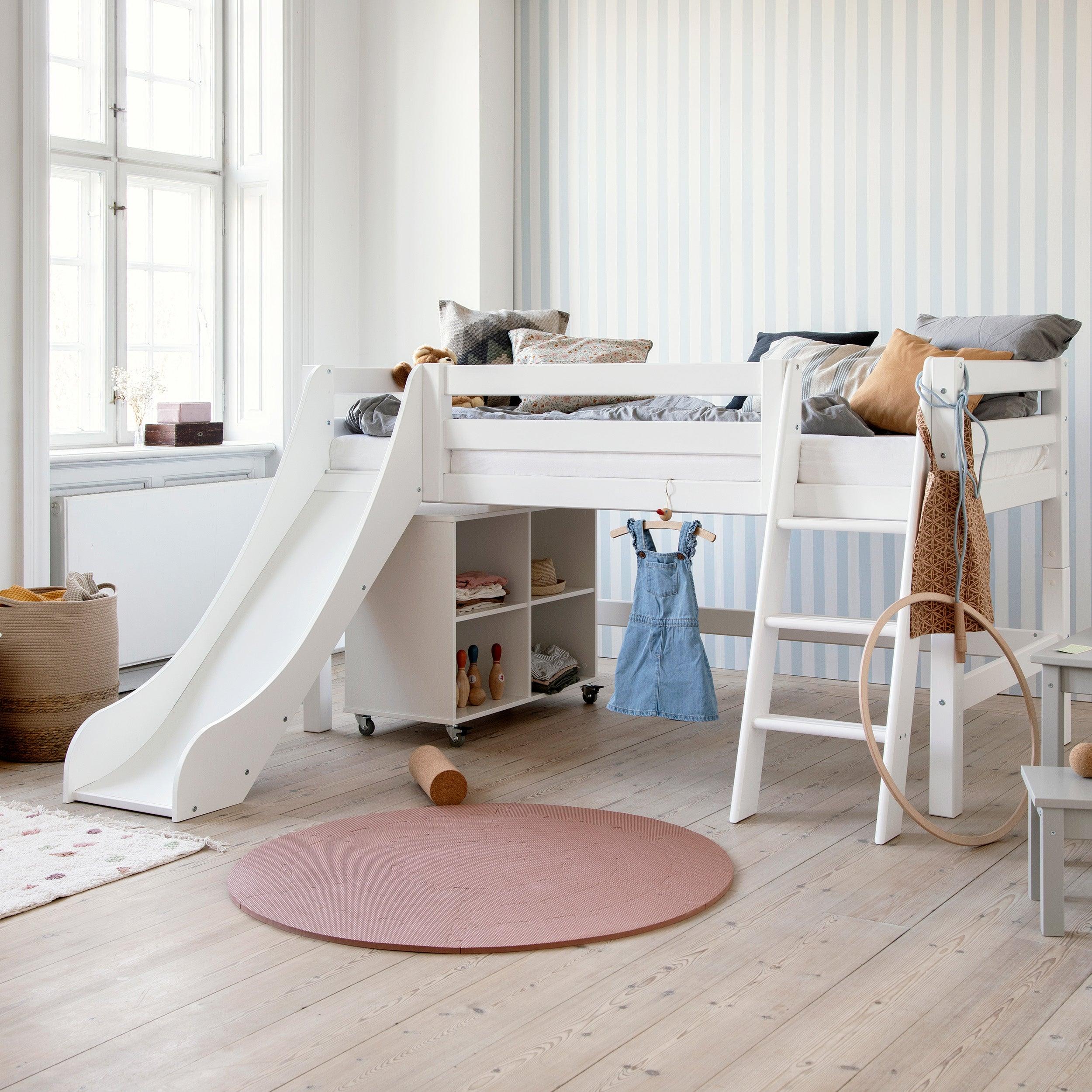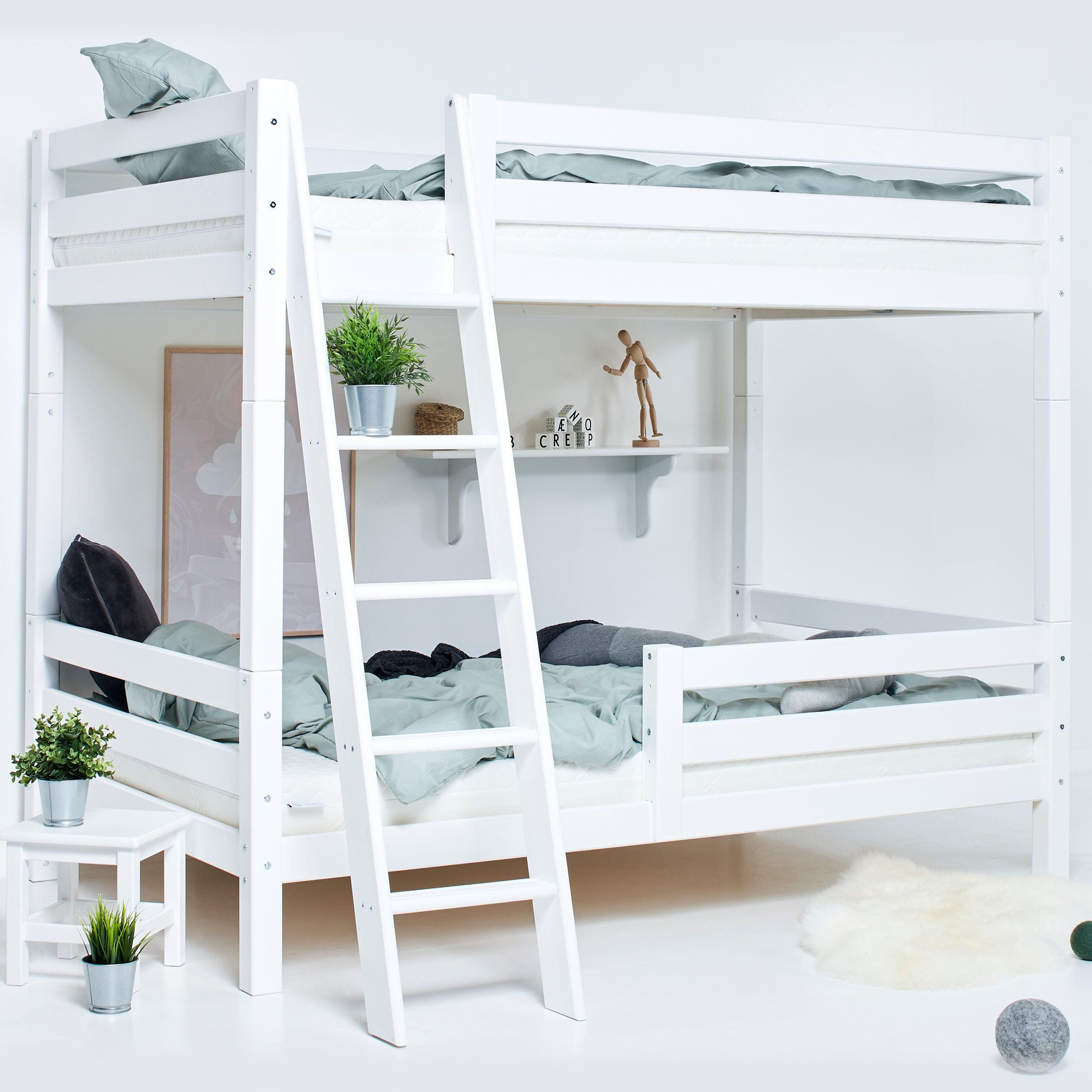 Hoppekids ECO Luxury 1/2 Bed Rail
---
SKU: 37-0013-32-160
With the ECO Luxury 1/2 bed rail from Hoppekids, you can quickly and easily add extra safety and coziness to your ECO Luxury junior bed or ECO Luxury bunk bed. The bed rail is fixed.
The bed rail fits the ECO Luxury junior bed or the lower bunk in the ECO Luxury bunk bed in the size 70x160 cm.
The bed rail can be mounted in two ways. Either in the middle of the bed or attached to one of the bed's legs. The bed rail can be placed on both the left and right side of the bed.
For bunk beds, both the ladder and bed rail can be mounted on the right or left side. However, the bed rail must be mounted at the opposite end of the ladder.
The bed rail is Swan-labeled
The Swan label is your guarantee that the product complies with all EU standards for children's furniture and has been tested accordingly. At the same time, the greatest possible consideration is given to the environment both when purchasing raw materials, during production itself, throughout the product's life, and when disposing of the product.
The surface is treated with environmentally friendly, water-based lacquer, free of unnecessary chemicals and harmful substances.
A bed rail with a lifetime guarantee
The ECO Luxury series comes with a lifetime guarantee. The lifetime guarantee covers manufacturing defects. Read more about the lifetime guarantee at hoppekids.com, where the bed should also be registered.
Note: This is only the bed rail. Beds and other accessories are sold separately.
More about the product
Product details for Hoppekids ECO Luxury 1/2 Bed Rail
Shipping weight
3,45 kg
4,35 kg
Product weight
3,3 kg
3,95 kg
Series
ECO Luxury
ECO Luxury
This product has no reviews yet.