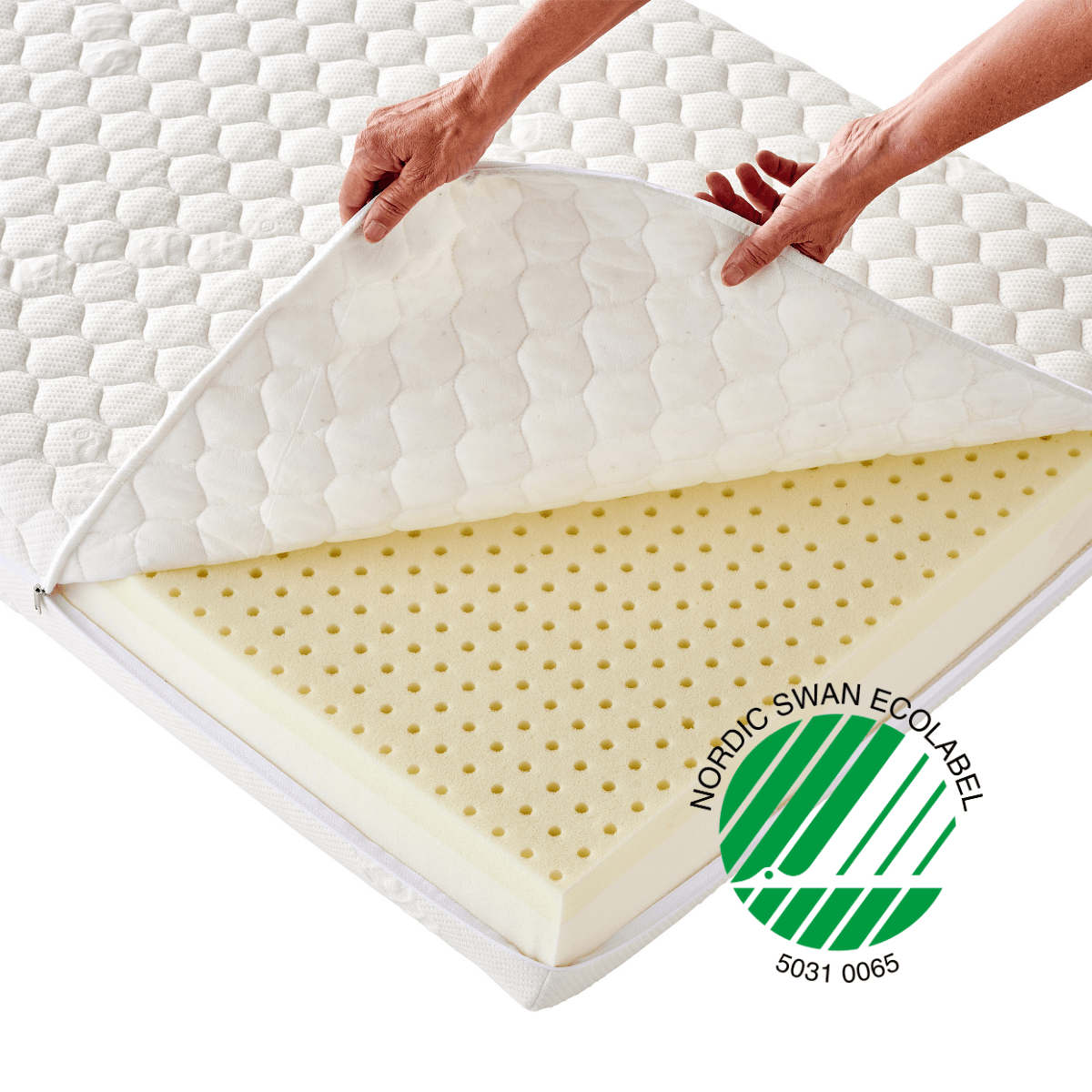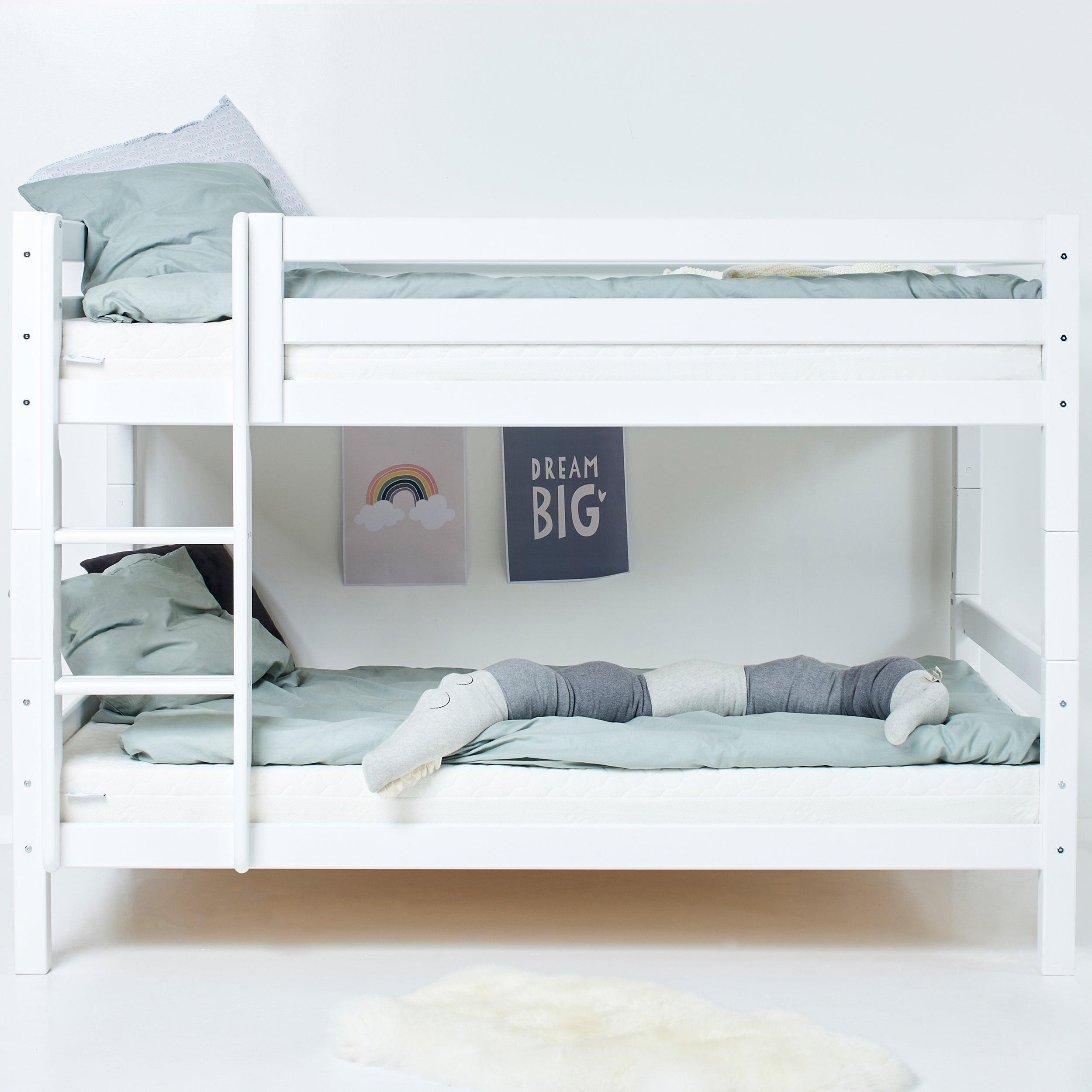 Hoppekids ECO Luxury Mattress
---
SKU: 42-0712-WH-07M
The Swan-labeled mattress in size 70x12x160 cm, 90x12x200 cm, 120x12x200 cm from Hoppekids is an allergy-friendly mattress for the children's bed, which provides good support and a comfortable night's sleep.
The mattress core is made of Waterlily® foam. Waterlily® foam is a high-quality product that provides resilient, soft, and comfortable comfort, which is even better than cold foam. Waterlily is a durable material that takes into account safety, health, and environmental aspects throughout the product's lifespan. Waterlily retains its shape, thereby providing lasting comfort properties. The mattress core is flame retardant without the use of additives.
Ventilation holes throughout the mattress ensure optimal airflow for temperature and moisture regulation. The mattress has a soft and pressure-relieving top layer of Celsius viscoelastic foam that molds to the body for maximum support.
The mattress comes with a mattress cover consisting of soft bamboo fibers on the outside with quilted thermould, which directs moisture and heat away from the body.
The cover has a zipper on 3 sides, making it easy and quick to install.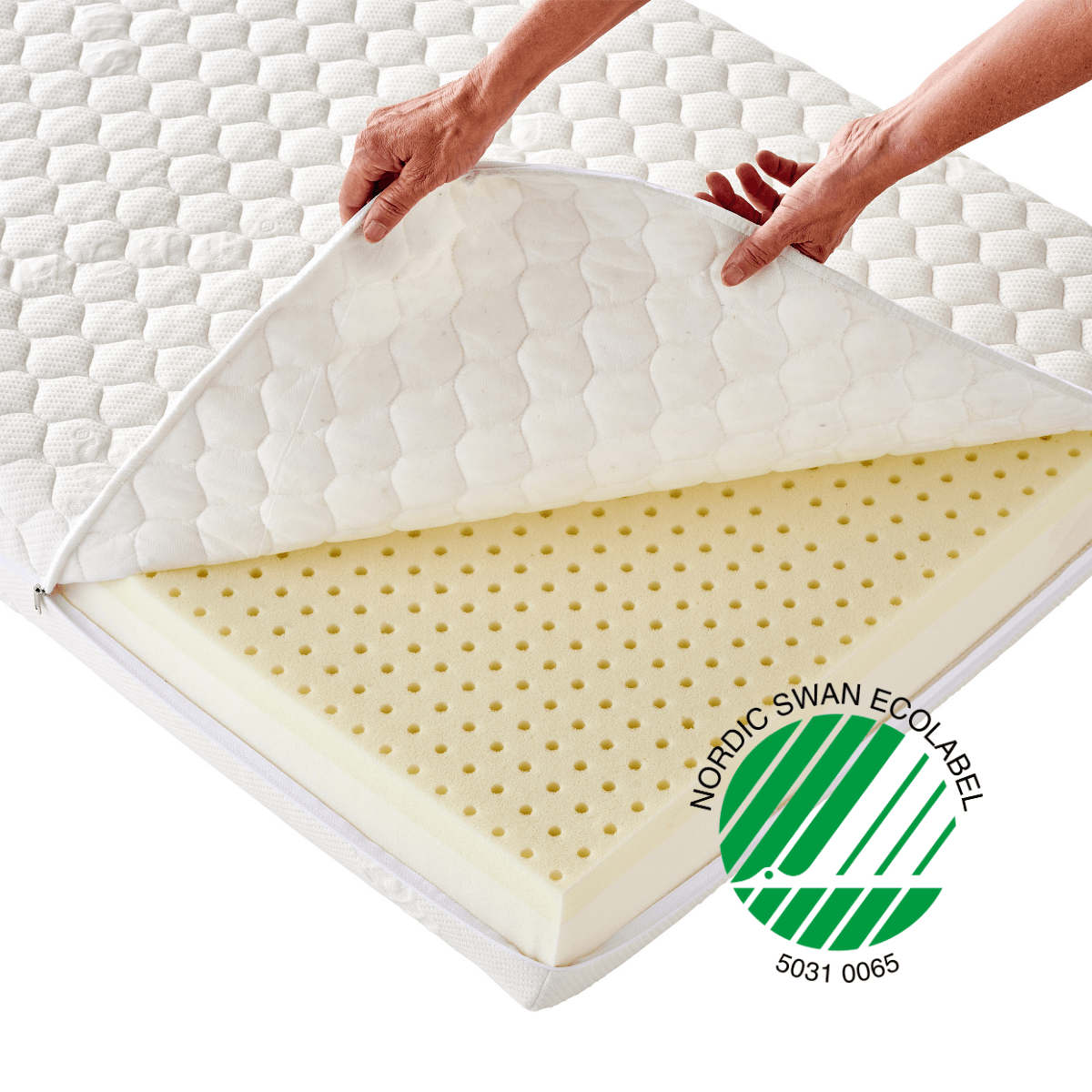 More about the product
Product details for Hoppekids ECO Luxury Mattress
Length
1600 mm
2000 mm
2000 mm
Shipping weight
7.95 kg
12 kg
16 kg
Product weight
7.5 kg
11.4 kg
15.2 kg
This product has no reviews yet.