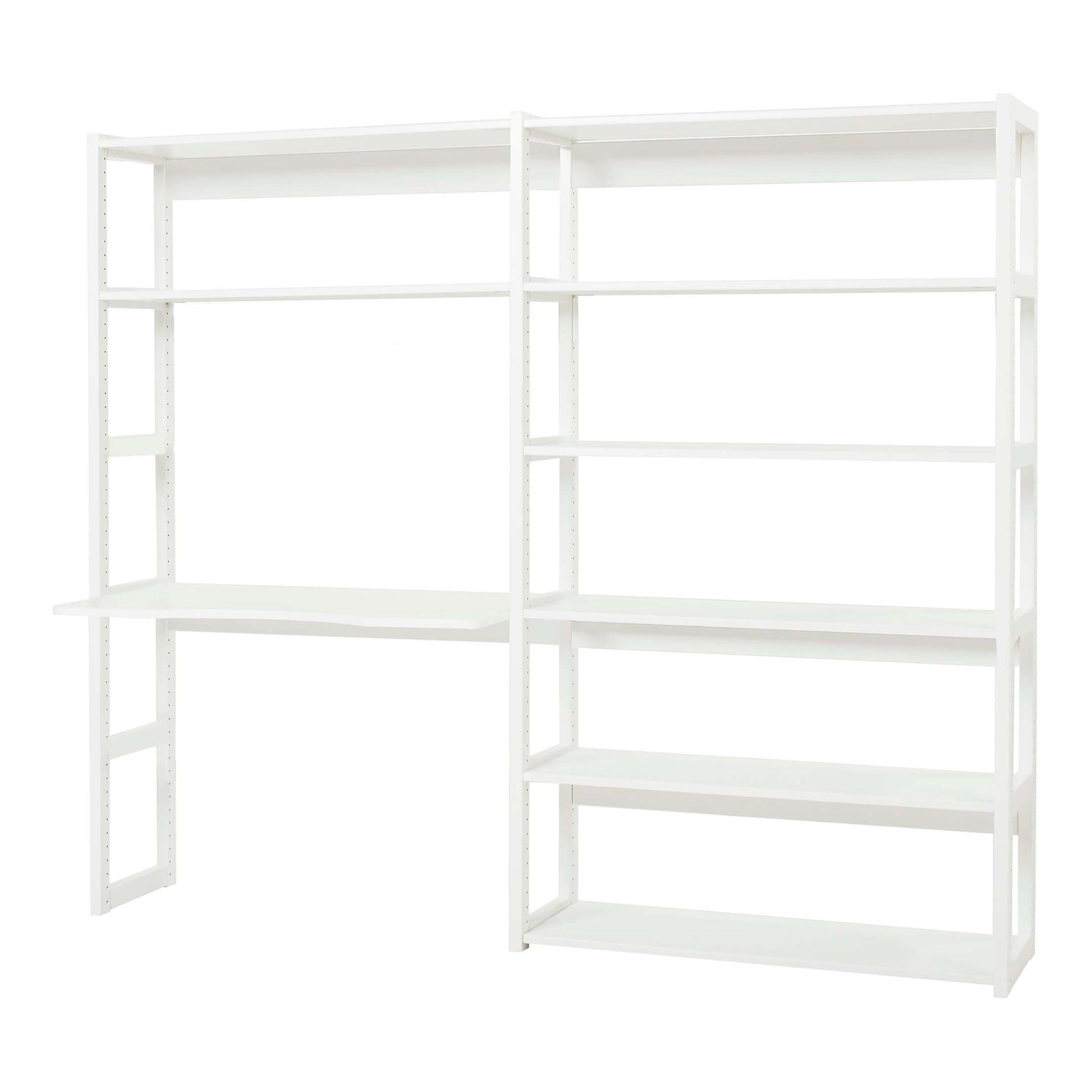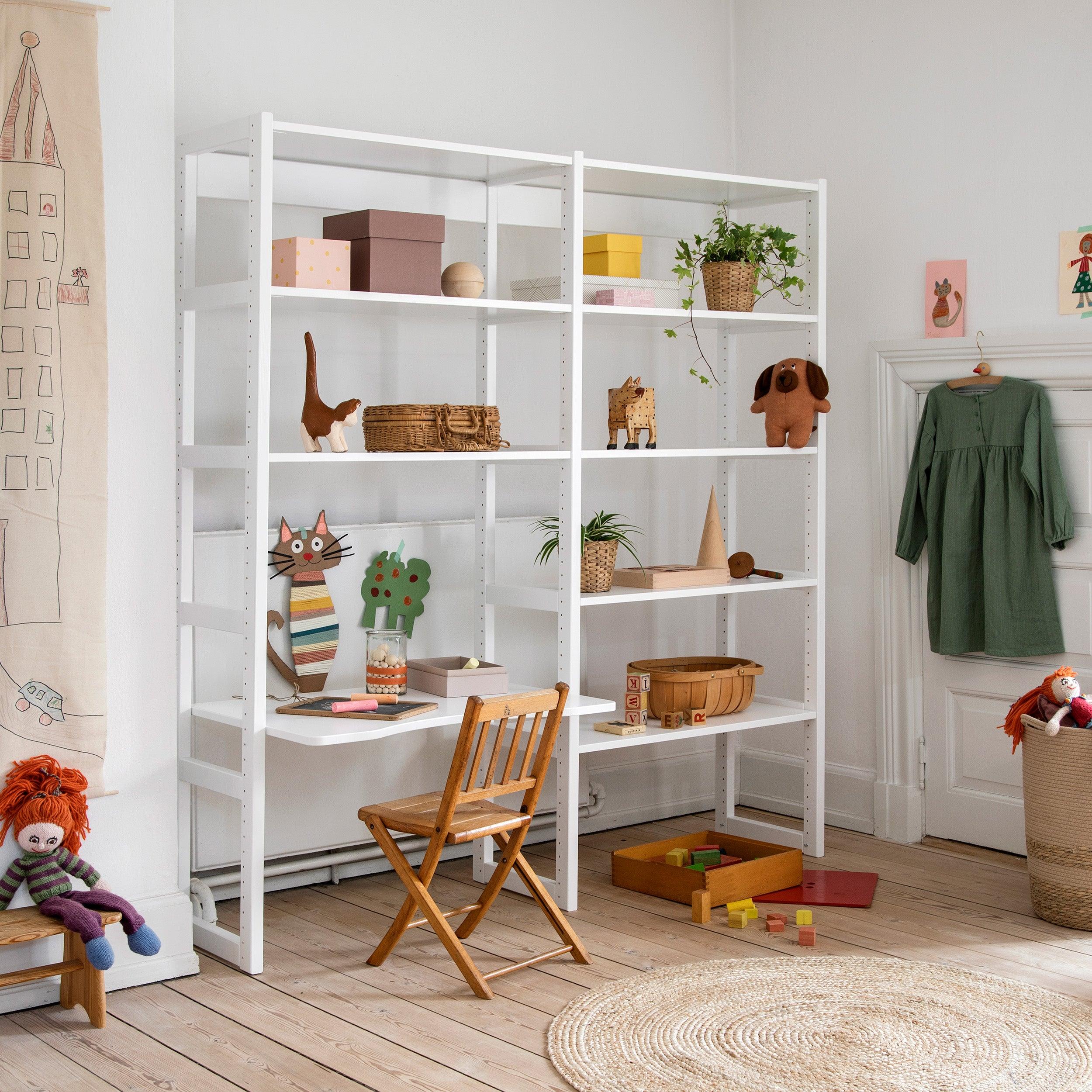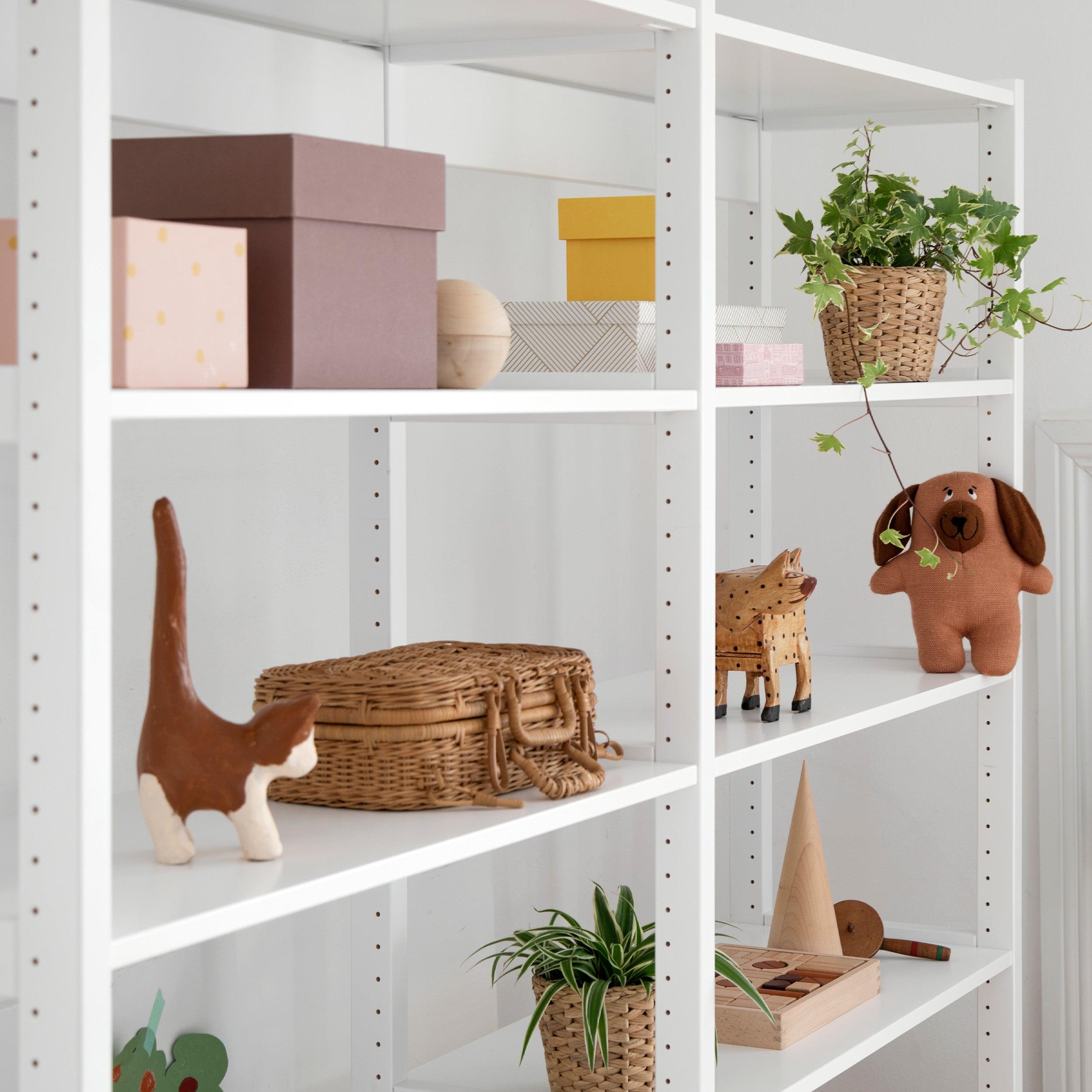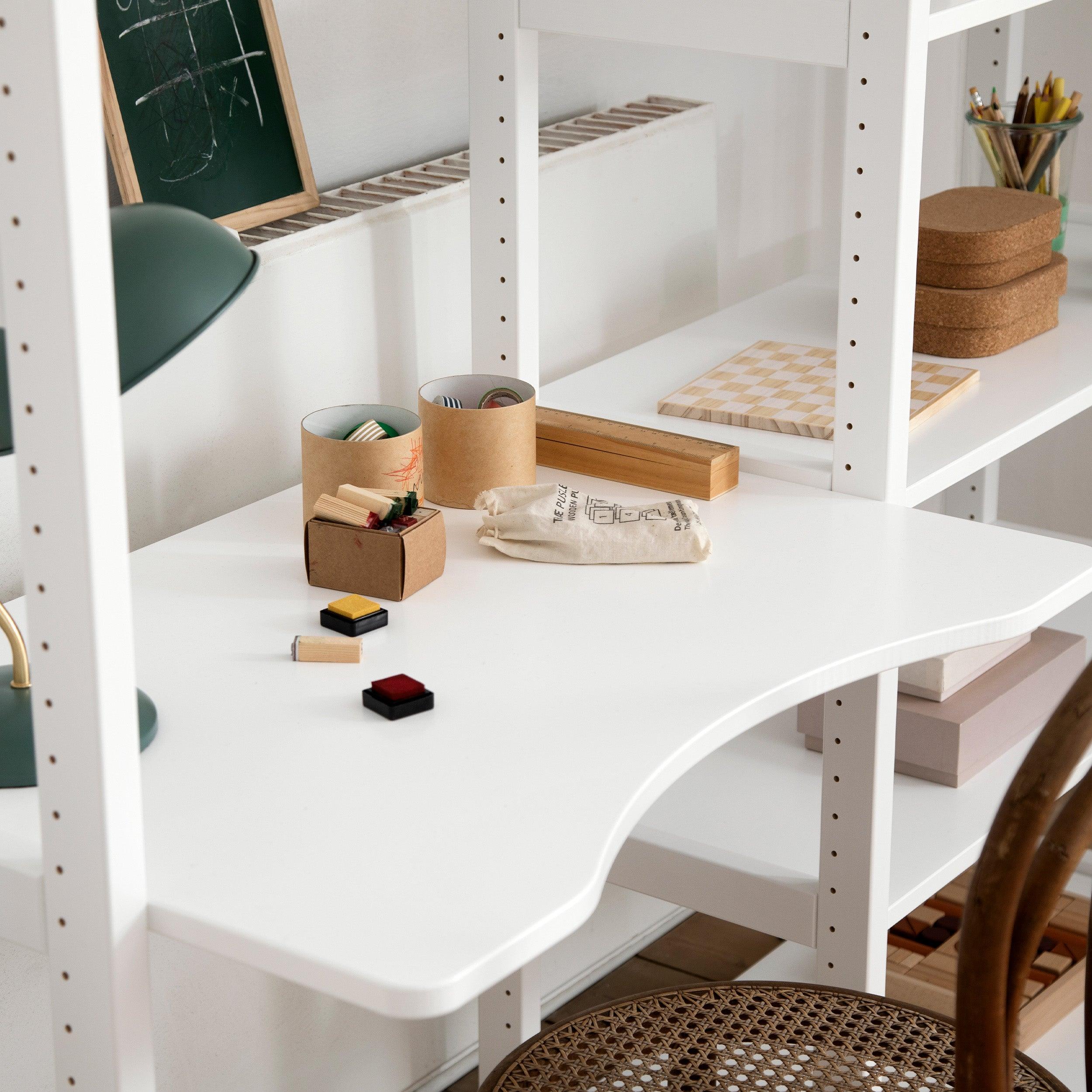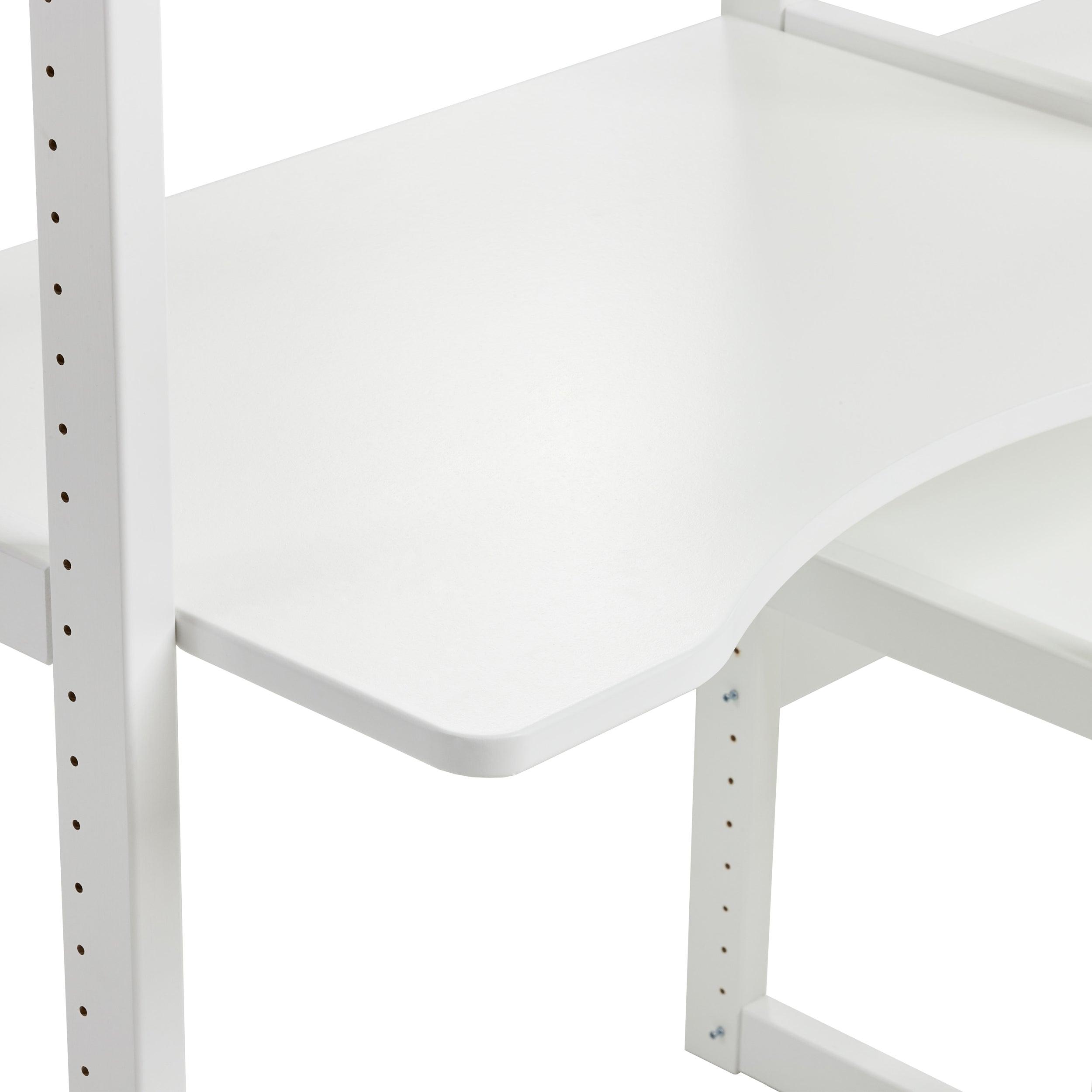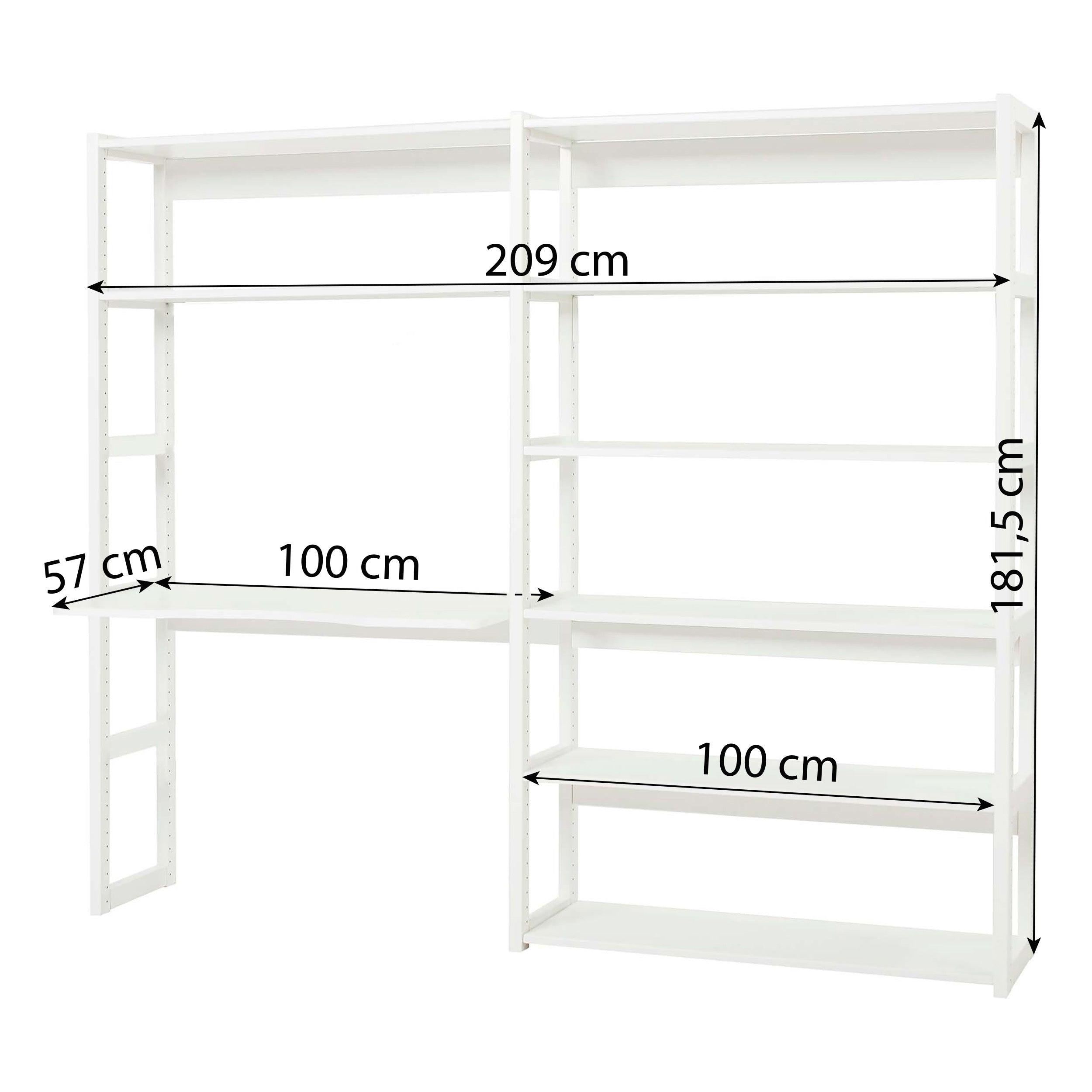 Hoppekids STOREY set with 8 shelves and writing board
---
SKU: STO-25-080
2 sections with 8 shelves and a writing desk for the storage system STOREY from Hoppekids. Choose between a width of 80 or 100 cm.
The shelves are built by creating single sections with two shelf sides, shelves, etc. in between or double sections with three shelf sides, two sets of shelves, etc.
If you need to build shelves with more than two sections, simply add another shelf side. So, two sections in total share three shelf sides.
The smart writing desk for the storage system STOREY from Hoppekids creates the perfect workspace for your child.
The desk is designed with a practical and ergonomic curve, allowing the child to rest their forearms on the desk and thus find a better working position.
Accessories for STOREY are available in two widths: 80 cm and 100 cm. The shelves for STOREY are large and wide and can therefore store everything that can be found in a children's room.
This combination includes: 3 shelf sides, 4 support pins, 8 shelves, and 1 writing desk.
Combinations and other accessories can be purchased separately, such as a writing desk and a bed, extra shelves, shelf sides, and support pins.
STOREY is treated with water-based lacquer, which can be easily cleaned with water and soap.
Max. weight: 10kg / shelf.
A shelf with a lifetime guarantee
STOREY series has a lifetime guarantee. Lifetime guarantee covers manufacturing defects. Read more about the lifetime guarantee on this page, where the shelf also needs to be registered.
Specifications
80 cm: B169 x D39 x H181.5 cm
100 cm: B209 x D39 x H181.5 cm
More about the product
Product details for Hoppekids STOREY set with 8 shelves and writing board
Shipping weight
61.8 kg
75.9 kg
Product weight
58.5 kg
69.95 kg
This product has no reviews yet.