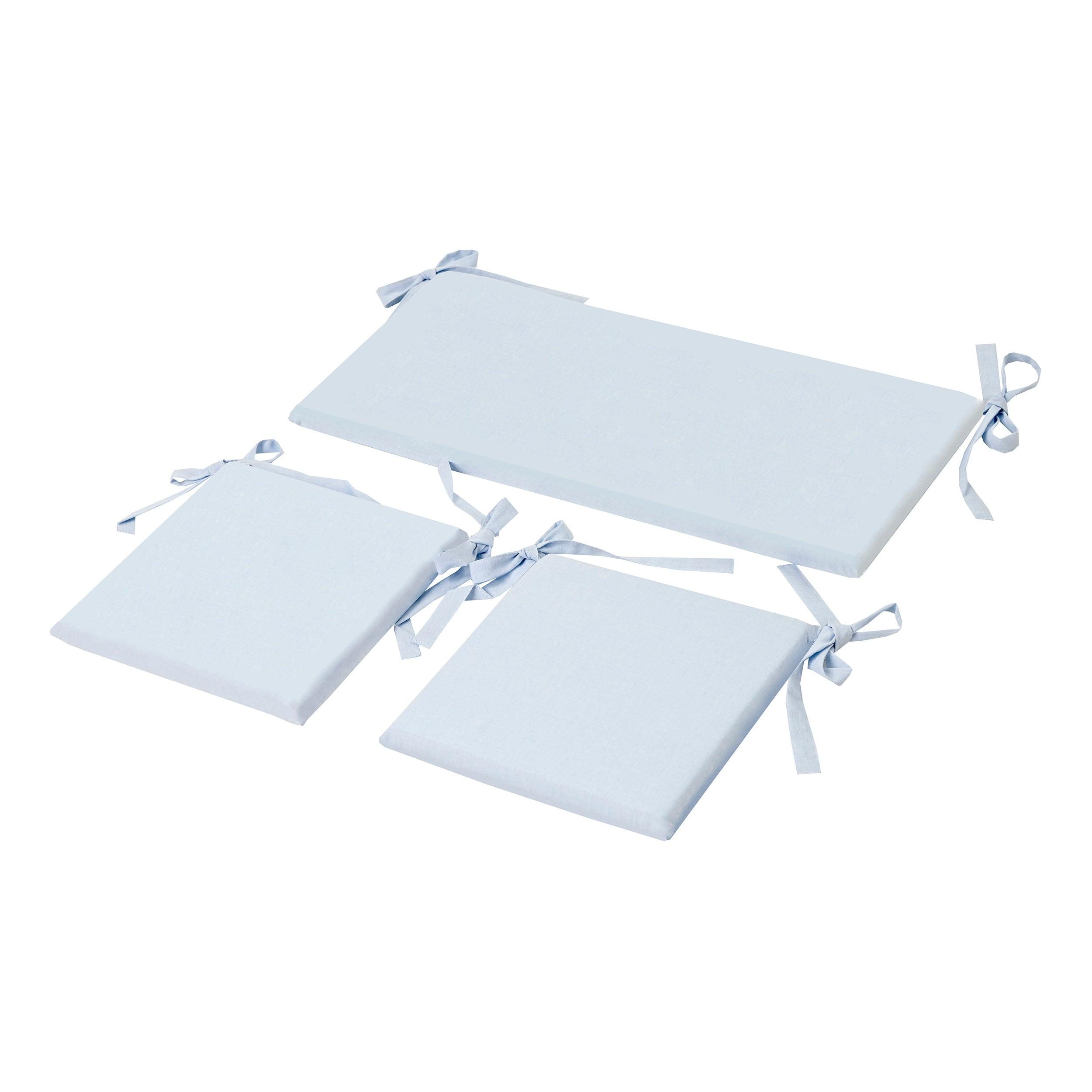 Hoppekids Cushion Set for MATHILDE Children's Set
---
SKU: 36-4224-LB-000
Nice and cozy pillow set in light blue for the MATHILDE children's set. Provides increased comfort when hosting long tea parties, doing puzzles, or drawing.
The set consists of two small pillows - for the chairs, and one large pillow for the bench.
The cushions are fastened with ribbons, so they stay in place but are also easy to remove if they need to be washed.
Cushions and other accessories are an easy and affordable way to change the room's appearance.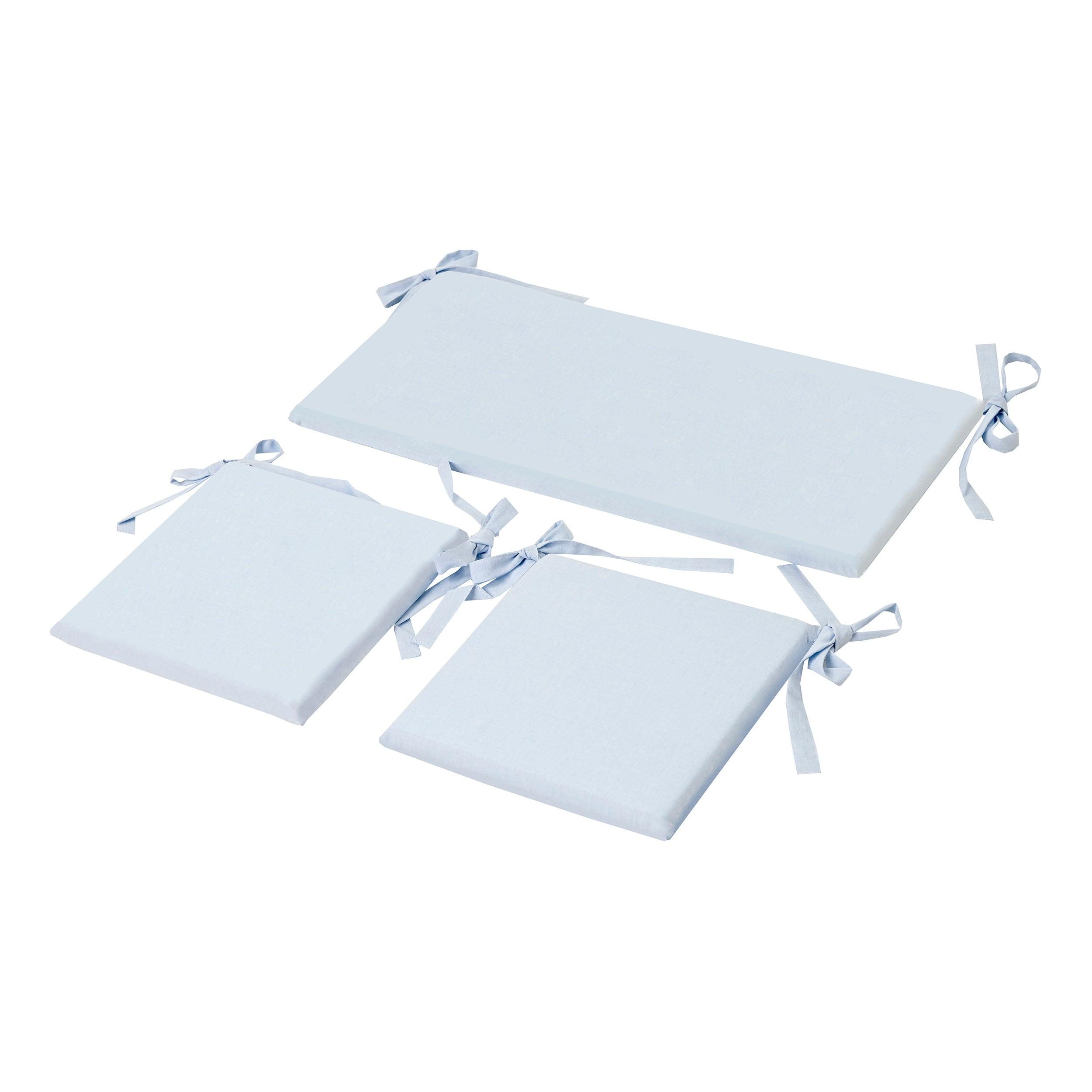 More about the product
Product details for Hoppekids Cushion Set for MATHILDE Children's Set
Shipping weight
0,35 kg
0,35 kg
Product weight
0,3 kg
0,3 kg
This product has no reviews yet.