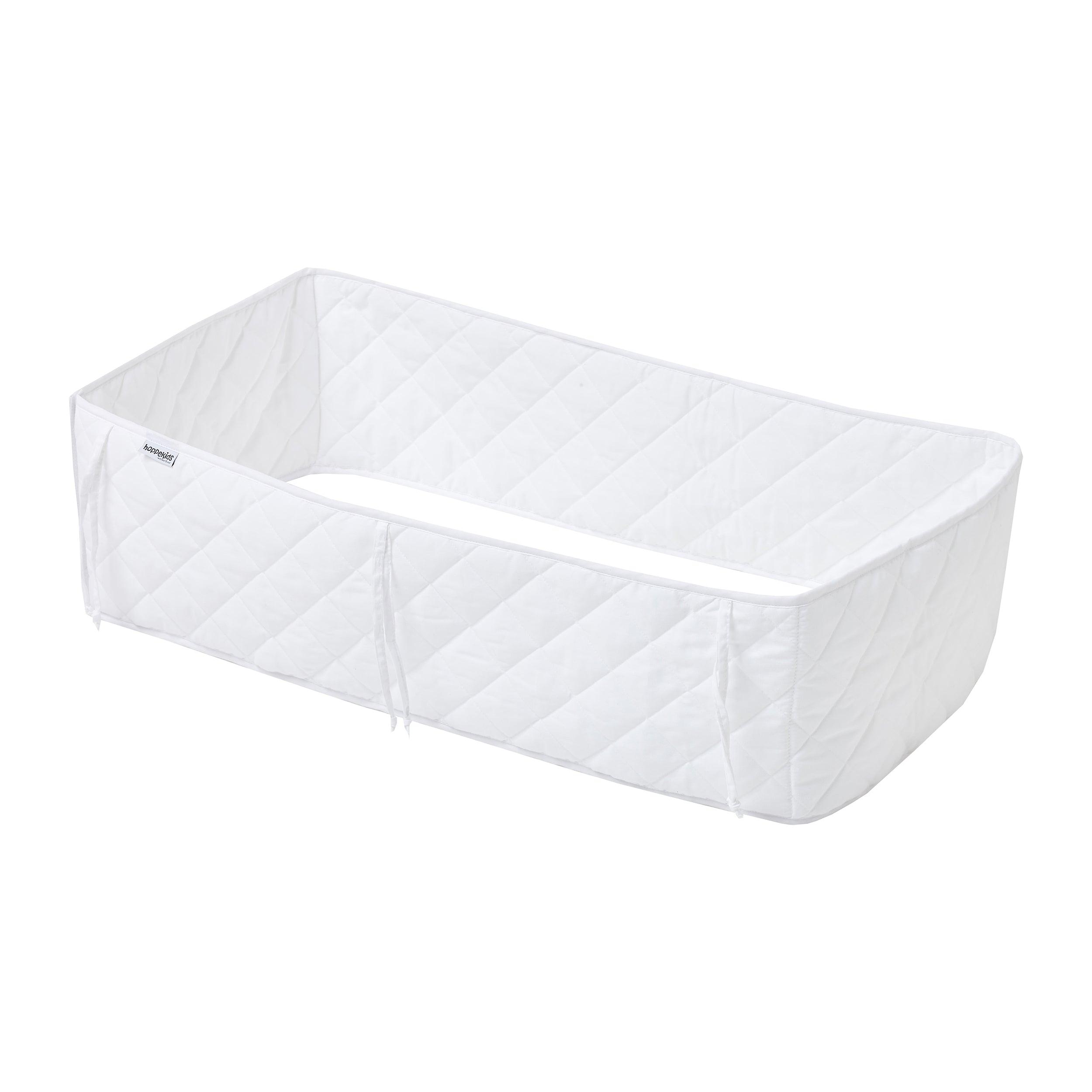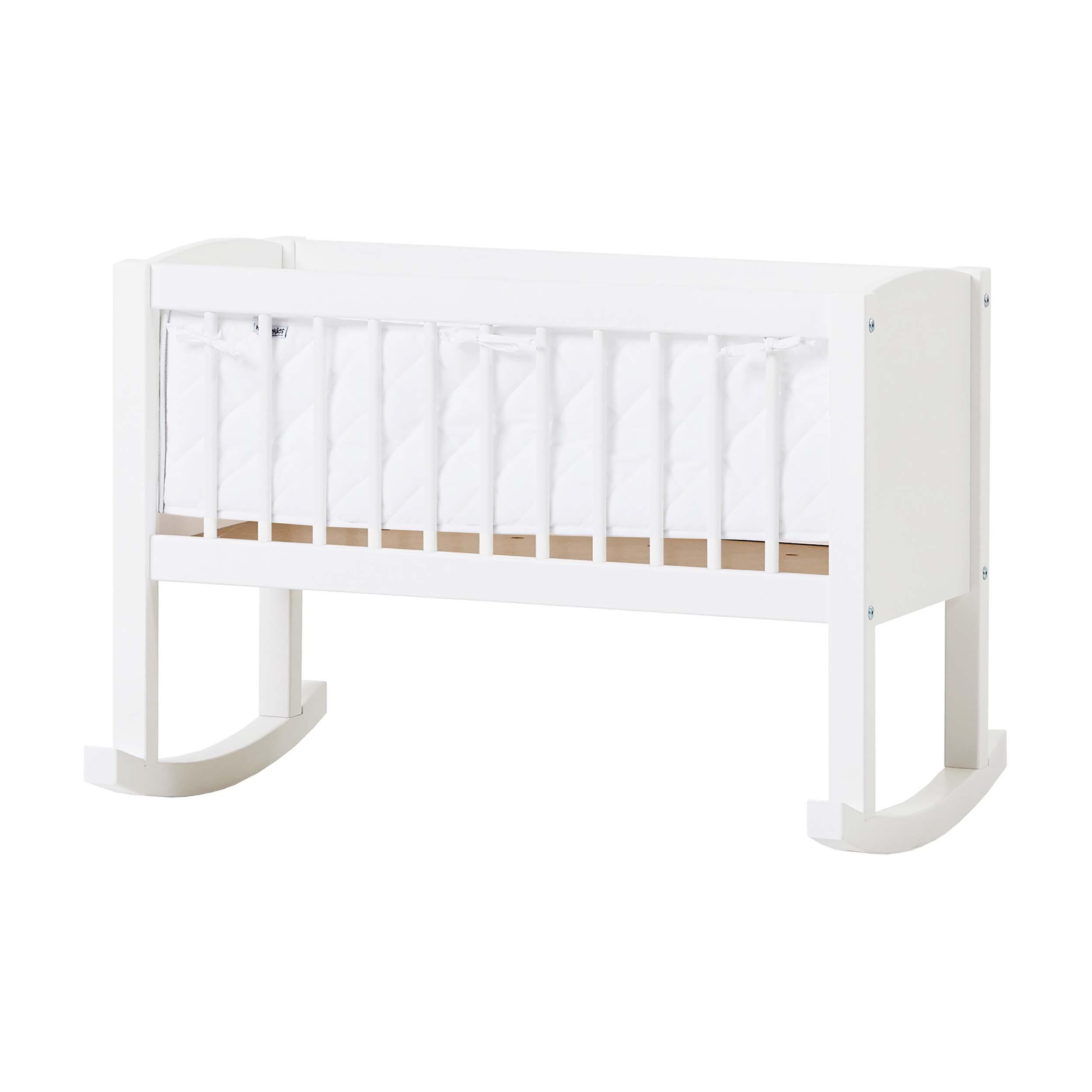 Hoppekids Quilted crib bumper 40x80 cm, White
---
SKU: 36-4315-WH-04L
The beautiful, quilted crib bumper from Hoppekids provides extra peace and security in the crib while also protecting the baby from drafts and cold.
The crib bumper protects the little arms and legs from getting caught between the bars and also creates a soft barrier so the baby doesn't hurt itself if it kicks or hits the sides of the crib.
The crib bumper is white and creates a calm and subdued feeling in the crib. It can also shield the baby from sounds and light from the surroundings, creating a safe and relaxing sleeping space.
As an added bonus, the crib bumper also prevents pacifiers, stuffed animals, and other soft friends from sneaking out of the crib during the night.
The crib bumper is easily attached with small ribbons that are tied around the crib bars. It closes with Velcro and can be washed at 30 degrees.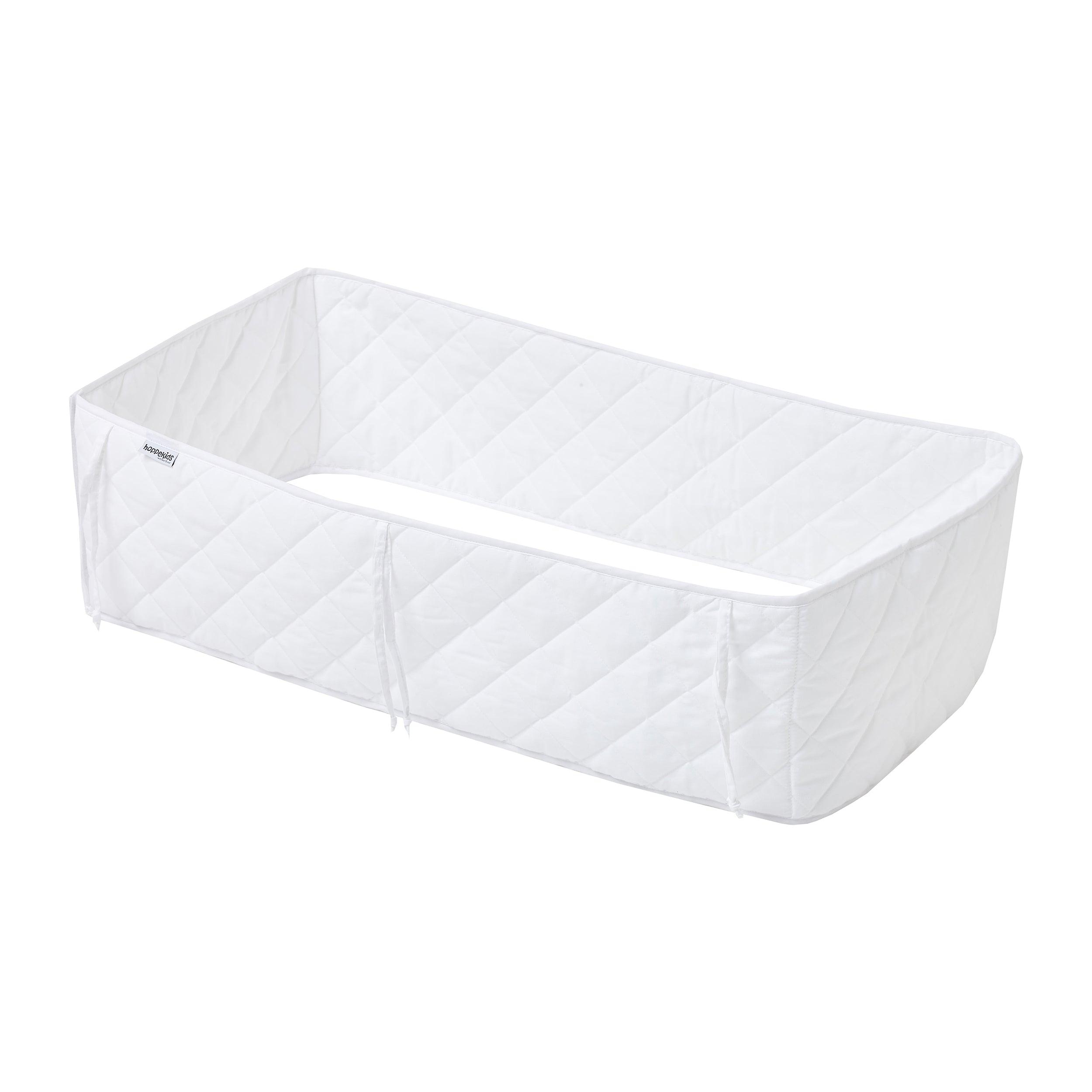 This product has no reviews yet.