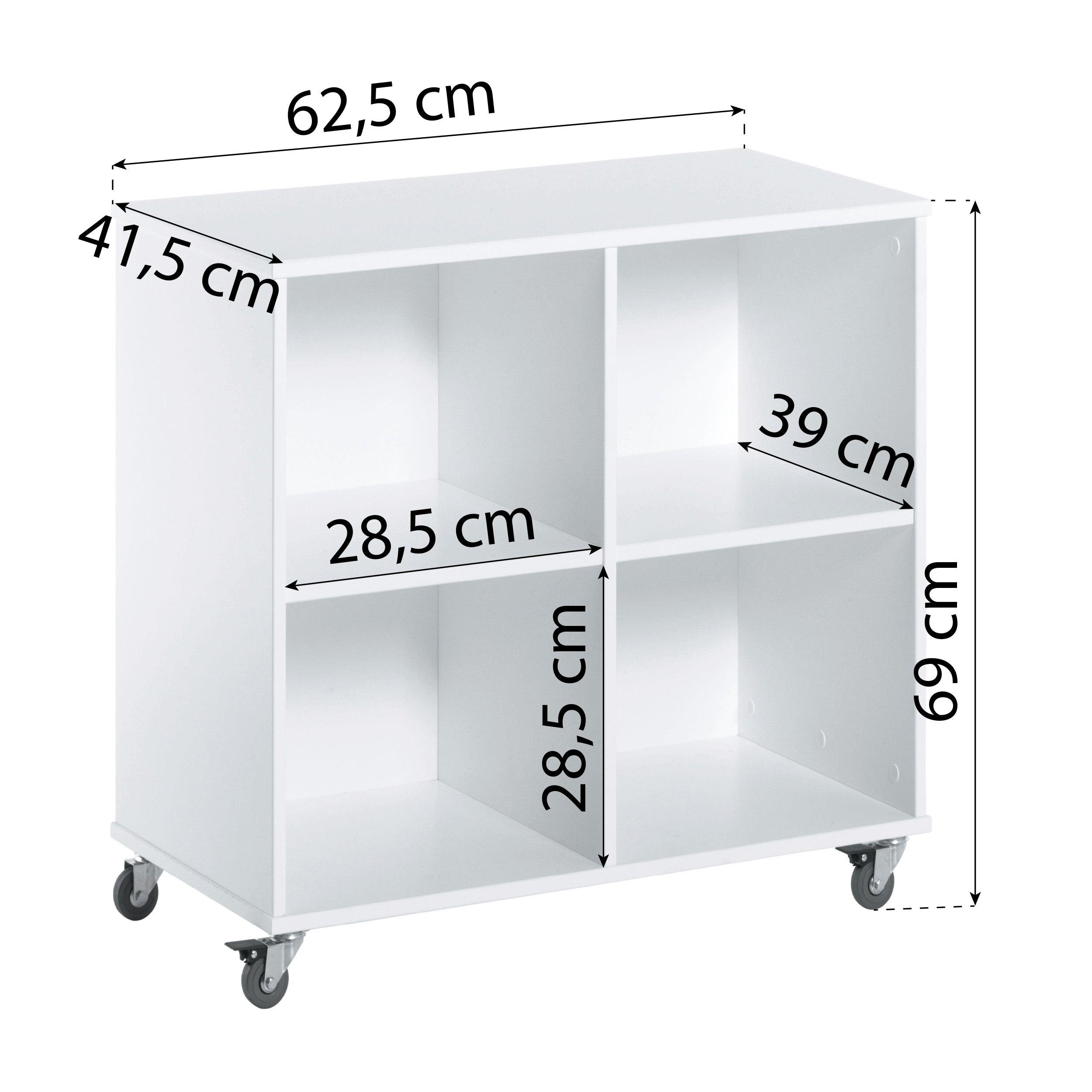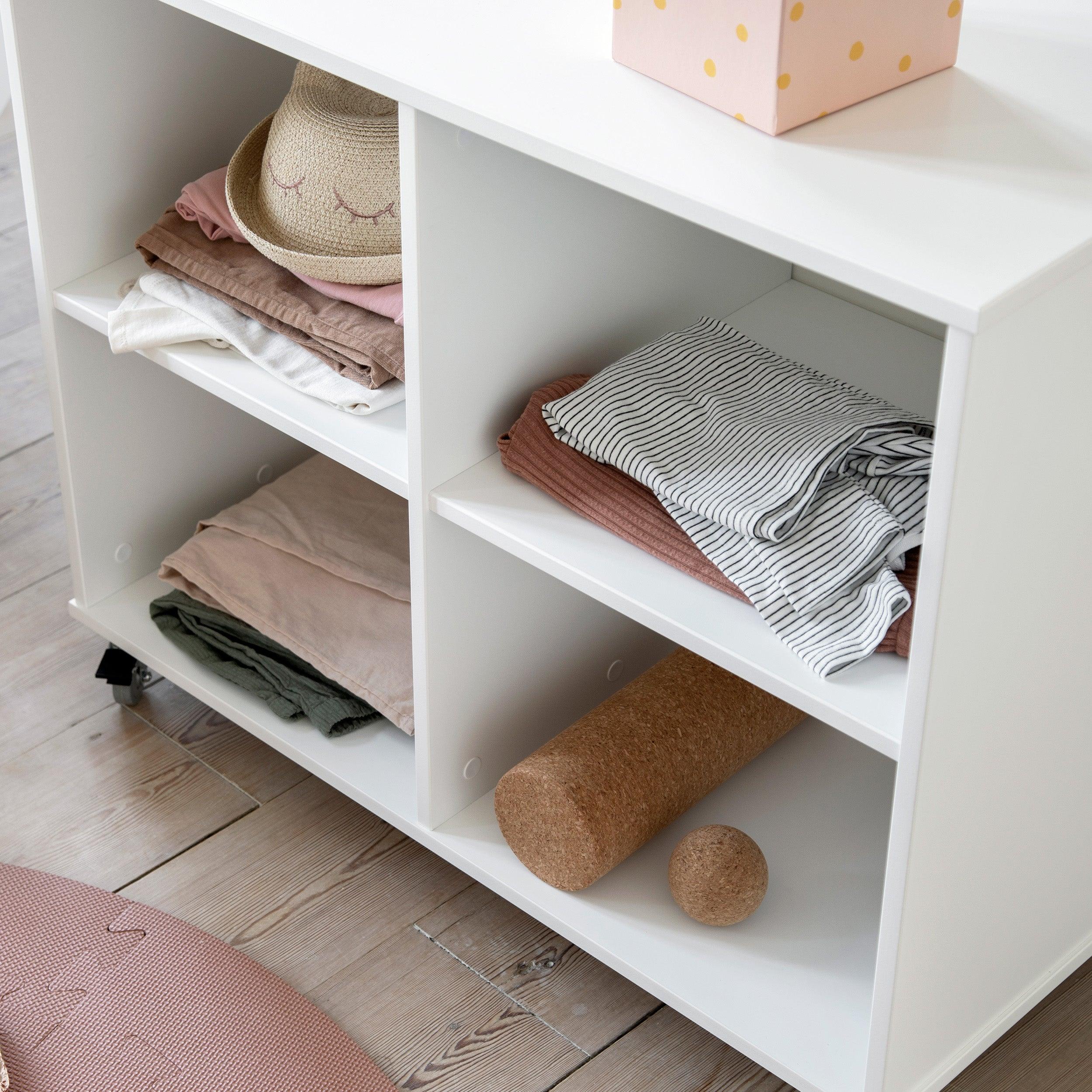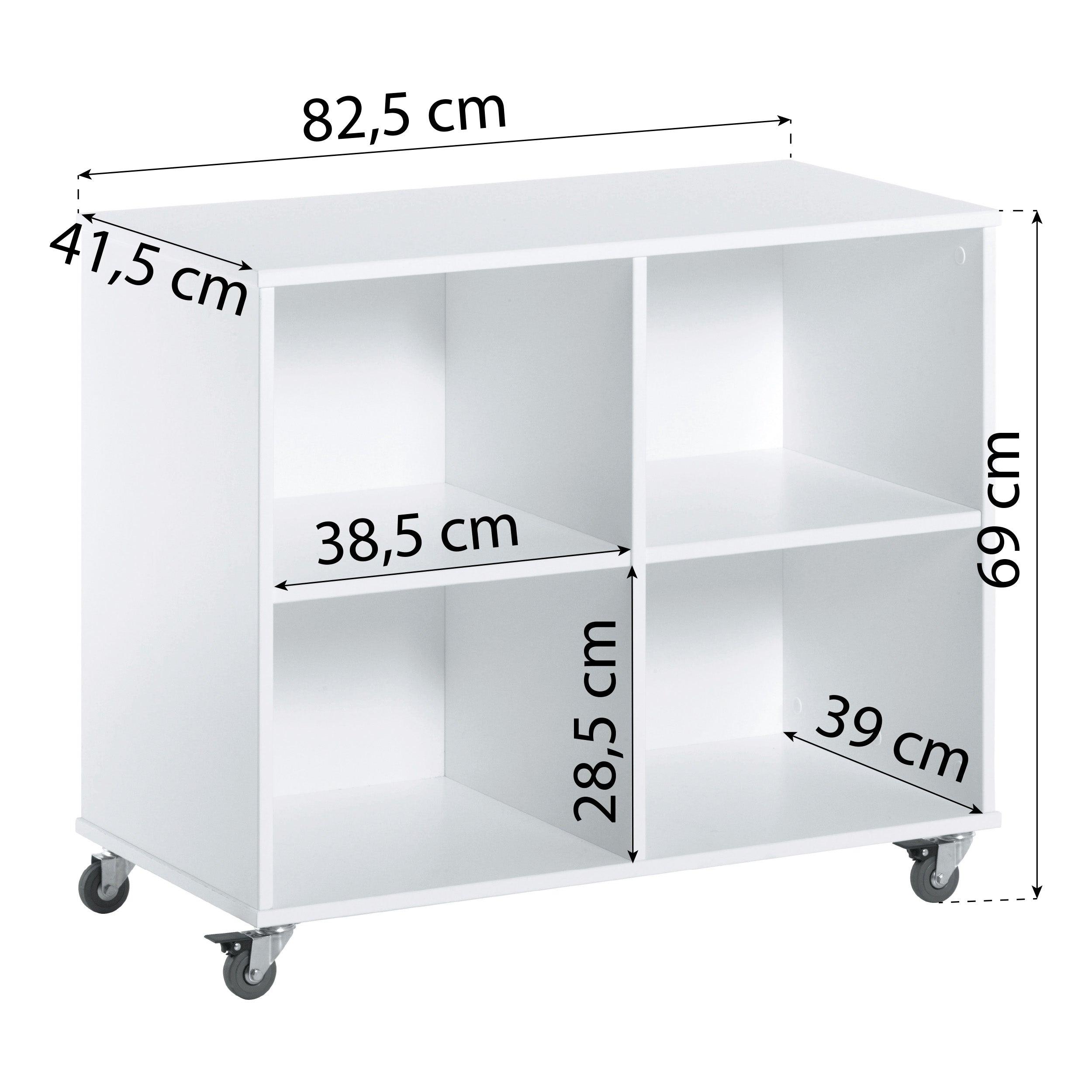 Hoppekids Shelf with wheels
---
SKU: 36-4528-82-070
The room divider from Hoppekids is a practical shelf with four large compartments and wheels with a locking function. This provides great flexibility in the interior design without compromising safety.
The room divider is ideal for storage or as a play table. The large surface on top of the shelf is perfect for building blocks, while the compartments can be used for display or storage.
The wheels make it easy to move the shelf around, so it can be an active part of play or used for flexible room division. The front wheels can be locked to keep the shelf in place.
Specifications
Dimensions 70's: B62.5 x H69 x D41.5 cm
Dimensions 90's: B82.5 x H69 x D41.5 cm
More about the product
Product details for Hoppekids Shelf with wheels
Shipping weight
21 kg
25 kg
Product weight
20.5 kg
24 kg
This product has no reviews yet.