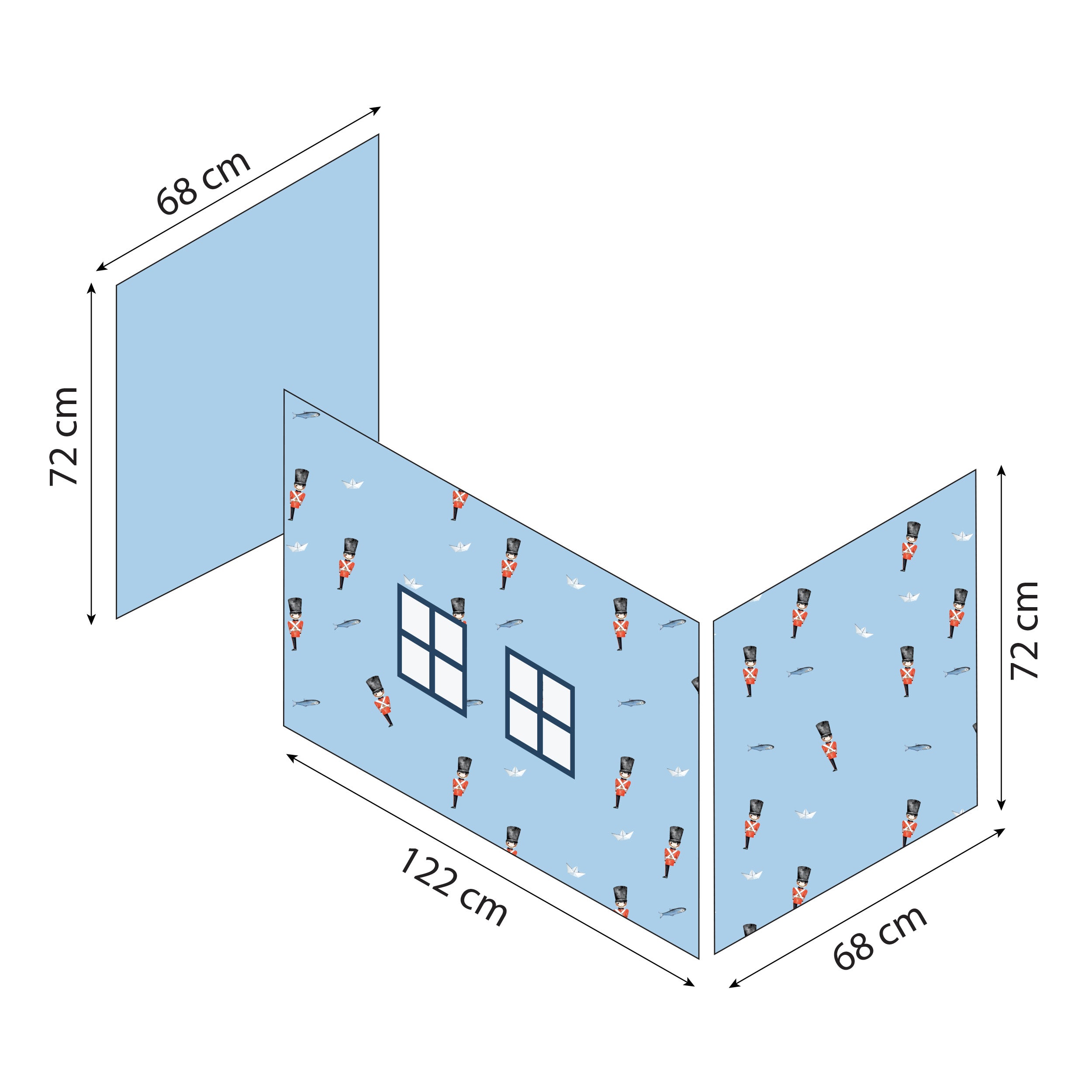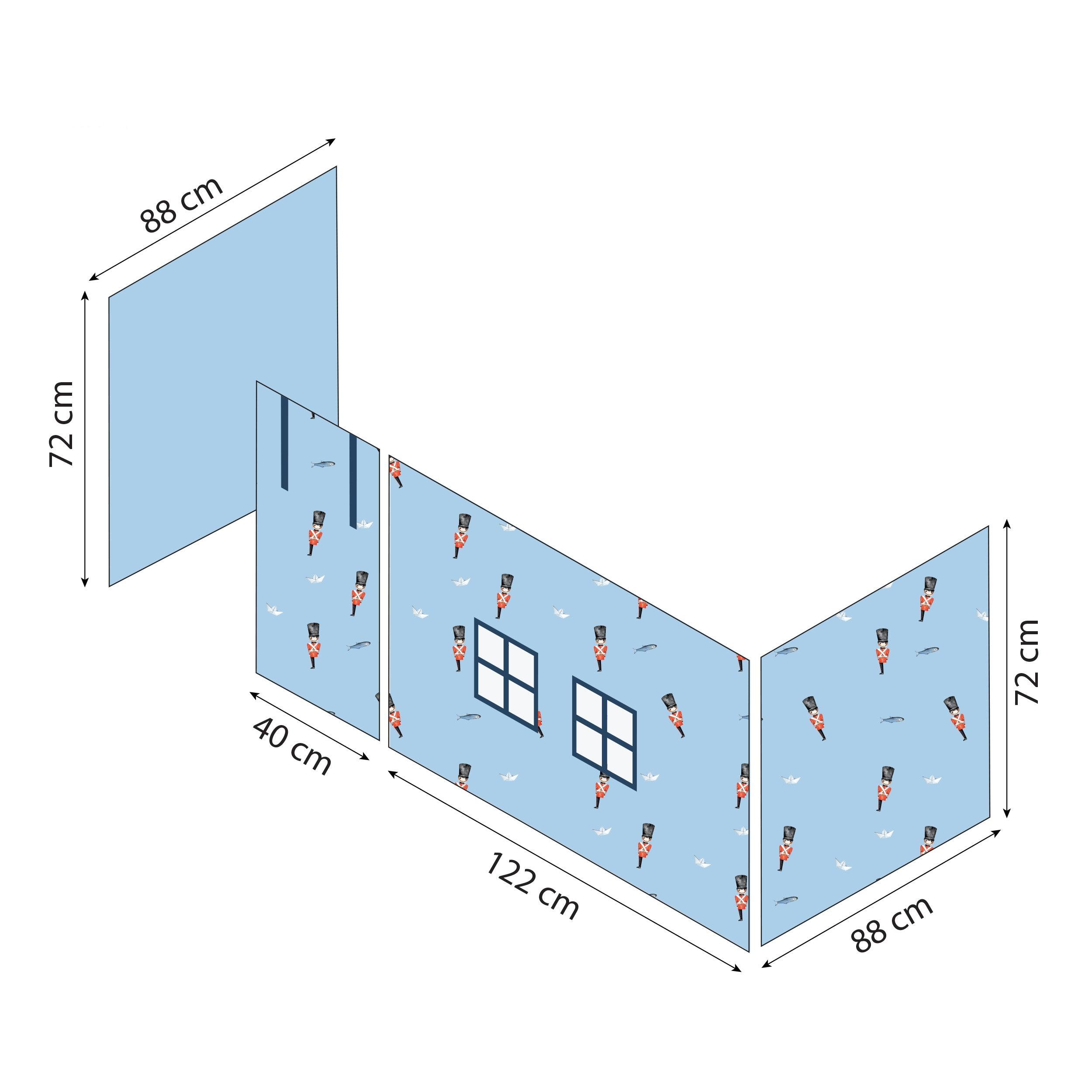 Hoppekids Tin Soldier Bed Curtain
---
SKU: 36-3001-TS-07M
The hand-sewn curtains from Hoppekids create a magical and adventurous world right in the middle of the children's room. When the curtain is mounted on the bed, it is no longer just a bed, but instead a cozy cave where imagination reigns.
The Tin Soldier universe invites your child on an adventure in an exciting world filled with imaginative stories.
The curtain also creates a cozy hideout under the bed, perfect for play or when your child needs a little break from the rest of the world. Decorate the hideout with a mattress, blankets, pillows, fairy lights, and other cozy items.
There are plenty of matching textiles from the Tin Soldier universe.
Bed and other accessories are sold separately.
Hans Christian Andersen is probably Denmark's most famous poet, whose timeless stories continue to entertain both children and adults. The textiles celebrate some of H.C. Andersen's fantastic stories and can be a great way to open up for storytelling and (re)visiting the adventurous world.
More about the product
Product details for Hoppekids Tin Soldier Bed Curtain
Product weight
0.51 kg
0.57 kg
0.55 kg
0.79 kg
Series
Tin Soldier
Tin Soldier
Tin Soldier
Tin Soldier
This product has no reviews yet.